Coloured Quartz
Our pigmented quartz sand is available in multiple colours and sizes which can be mixed to order.
Coloured Quartz is generally used for internal applications and due to its properties is particularly important for uses in areas that require a high standard of hygiene. For example kitchens, food preparation bathrooms, hospitals and prison cells. Internal quartz surfaces are manufactured using fine quartz particles mixed with resin, this mix provides a close knit smooth finish that is particularly suited for areas requiring a high level of aesthetics such as in retail or commercial applications. The surface also provides high levels of anti-skid properties.
The Benefits...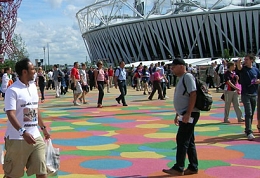 Decorative & Visually Pleasing
Hard Wearing
Low Maintenance
Fixed (No Movement)
Limitless Colour Combinations
Anti Skid & Non Slip Surfaces
Long Lasting & Cost Effective
We sell a sample box containing 18 types of our coloured quartz sand. It's ideal to help you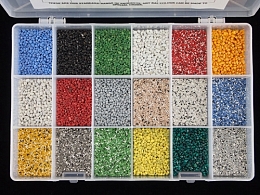 decide which size of pigmented sand to use in your project. All the samples are resin bound so you know exactly how the product will look once laid especially it's texture and feel. Sizes are available from a very fine 0.1mm up to 6mm. With such a large selection of colours the combinations and mixtures are limitless.
Click here to visit www.colouredquartz.co.uk/