Resin Surfacing Contractors
Welcome to Derbyshire Specialist Aggregates. If you are already using dried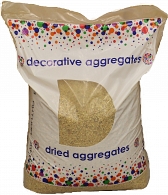 aggregates then you will already know how critical both the resin and the aggregates are in producing the perfect finish. Derbyshire Specialist Aggregates are THE producers of Daltex Dried Aggregates for resin bound and bonded surfacing,for a trouble free, decorative solution. We also supply a high, quality resin, alongside our aggregates.
Quality and Consistency
We have two dedicated washing and drying plants and have invested in the very latest machinery in order to produce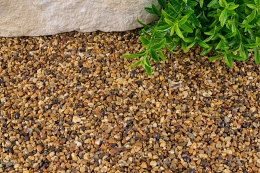 the cleanest, dust free products every single time. Only the cleanest aggregate will give you the most consistent finish, mix after mix, even on the largest of jobs.
Always in stock.
With these products now in great demand, we have large production runs, up to 300 tonnes per product, in order to keep high stocks ready for despatch, at all times, so the product will be with you exactly when you need it. These large runs also guarantees our high level of product consistency. We also keep our Daltex Bound Resin and Bound Plus in stock at all times, so your aggregates and resin can be delivered to site together.
Delivery.
On orders placed before 1pm, we can deliver to site the next day. We always welcome collections too. This includes a 10am Service and an AM Service.
Unique Excel Delivery Service.
We also have the Excel Delivery Service, this is where any delivery can be upgraded, to include all of the deliveries above, with a guarantee that if it is not with you for the specified time, then we will refund you the haulage costs. Find out more about the Excel Service.
Product Range.
Our range is the largest available. Our variety of colours and different textured aggregates give endless possibilities of colour mixing and grading combinations. This gives unlimited potential to create your own bespoke mixes to suit your customers requirements. See our product range
Samples always available
We are always happy to send samples of our products out to our customers, either individually or we have a sample box which is available to contractors free of charge. We have also launched our new sample starter pallet, for any contractor wanting to produce larger sample panels and so you can see the consistency and quality of our aggregates and resin. On the pallet are a selection of our dfifferent products including some sands and the resin to enable you to produce your own samples or create some of your own blends.
Technical and product support
With over 30 years experience in the specialist aggregates arena, we pride ourselves on our technical and production expertise. We are able to advise on mixes, offer technical support, whether it be over the phone or an on site visit. We are more than confident in the quality of our aggregates so we are always happy to assist on any issues that may occur on site.
Due to our knowledge in this industry, we are more than happy to help our customers find solutions to any issues they may encounter. You can either contact us by calling the office or emailing leanne@derbyaggs.com
Packaging
We deliberately have our packaging designed to protect the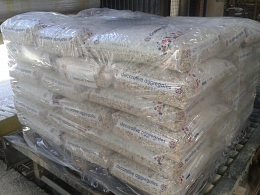 product, so when it arrives with you it is in pristine condition and ready for use. Heavy duty bags which are then covered with 2 plastic hoods which are then shrinkwrapped. This is to ensure the product stays dry and ready for use on site.
Specifically Designed Plant
We have specifically designed plant and equipment for the dried aggregates market and we are always looking for an opportunity to show it off, we invite all customers to come to our plant and see exactly what we do and how we make the aggregate so clean.
After looking at the product refining, the large stockholding and on the point delivery, you might be thinking this is going to to be an expensive product, this is not the case, we are really good at what we do and the prices are lower than you would expect. Just compare us and see.
Call us now and see how we can supply your business.
Contact us or call on 01629 636500 or email leanne@derbyaggs.com
Our Resin Bound Surfacing Advisory Notes are also available for download here
See the rest of our website