New Contractors - The Future in Surfacing
If you are a new contractor looking to start with resin and aggregate systems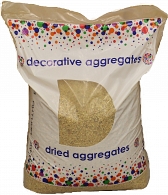 then look no further. We at Derbyshire Aggregates are always happy to help get you going with all the information, samples and training you will need - read on and then get in touch with us.
So what is Resin Bound all about?
It is the fastest growing surfacing application in the last 5 years, with its hard wearing and natural finish, it is a stunning alternative to block paving, tarmac, concrete or loose gravel. Add to this its versatility in application, as it can be easily applied on slopes, areas with limited access, intricate areas such as winding paths, from small patio areas to grand sweeping driveways. With all this flexibility the resin bound is becoming the "go to" solution. The system can also meet all SUD'S regulations.
It's no wonder installers of traditional paving, tarmac and concrete are starting to install resin bound systems for new build and renovations.
How is it applied?
It is trowel finished by hand, after first mixing the resin and the hardener together, and then adding to the aggregate in a forced action mixer. The key is to make sure all of the components parts, the mixing, adding the resin and trowelling are all done in the correct way as it can affect the consistancy and colour of the mix. This is one of the reasons that we always recommend training as the initial step for a new contractor.
Training.
This would be a short course to learn how the resin and aggregates can be sucessfully laid, this would include all the tricks of the trade and all the do's and dont's. It is important with the resin bound system to understand how the resin works and reacts under different circumstances, the limitations of the weather, and the site conditions needed to produce the best results.
All of the contractors that have completed a training course say that it was well worth doing.
New Business Opportunities for you.
Diversifying into installing resin bound means you can offer the latest in surface design to your customers, whether you are looking to do resin bound solely or use it as part of your portfolio of products. Everyone from landscapers, developers and driveway contractors are using resin bound systems and embracing this rapidly growing market sector.
How we can help?
We have helped many contractors get started in laying resin bound systems. We offer advice and support on which aggregates to use,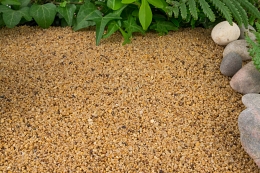 we provide you with samples and sample boxes to get you started and run the training courses. We also produce a starter sample pallet which has a selection of our aggregates on and the resin, so contractors can make their own sample pallets. Our sample boxes are provided free to all contractors, click her to order your free sample box.
All you need to do now is contact us and let us help get you started, you can either call Leanne on 01629 636500 or email leanne@derbyaggs.com
What we do for you.
The most important thing you will need from an aggregate and resin supplier is a reliable, consistent supply of the highest quality aggregates and resin and the support behind it.
At Derbyshire Aggregates we understand what the contractor needs so we are able to react to their different requirements.
You need to be able to order at short notice as situations often change on site, you can be confident that we will always have your product in stock and are able to deliver to you as soon as possible, we always go the extra mile for our customers, find out more about how we produce our aggregates.
Technical Help
With over 30 years of experience of producing specialist aggregates, we can advise on any query you might have, either through our in-house technical team or our Field Based Managers. We support our customers, and help them grow their business.
What to do next..
You really couldn't be in better hands with Derbyshire Aggregates, so please contact us to order samples and find out how Derbyshire Specialist Aggregates can get you started on Resin Bound and Bonded products.
Contact Us or email leanne@derbyaggs.com or call our office on 01629 636500 or download our Resin Bound Surfacing Advisory Notes
See the rest of our website