Specifiers
Resin Bound and Bonded aggregates or gravels have become the most versatile decorative surfacing system available, bringing colour and texture to paths, drives, patios, car parks and pedestrian areas for either private or public sectors developments.
Advantages.
This is a easy and quick to lay system, for a seamless gravel like finish without the hassle or ongoing maintenance of loose gravel, making it perfect for pedestrian areas, cycle tracks or areas that require wheelchair access, and it is a more natural finish than tarmac or concrete and it can also be used indoors. View Products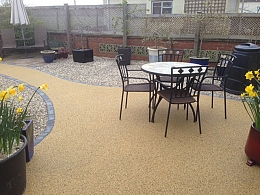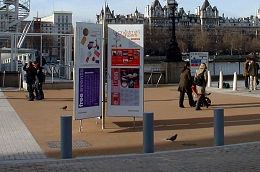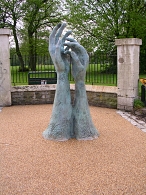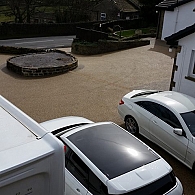 Versatility and Design.
This system of mixing gravels with clear resin is also able to be used indoors and it is so versatile that we are finding specifiers and manufacturers constantly looking to use the products in new applications.
One of the main advantages is you can start with about 30 prime aggregates, plain and multicoloured and then mix them together to produce an unlimited palette of colours and textures to satisfy any clients requirements. View Products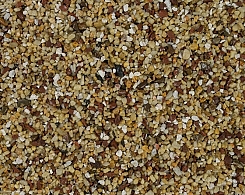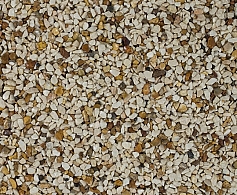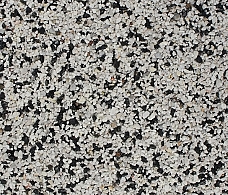 This system easily lends itself to include unique design features to add highlights and demarkation to individual areas.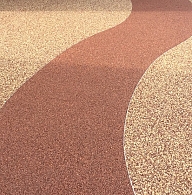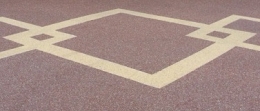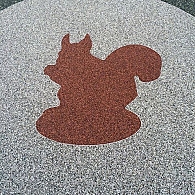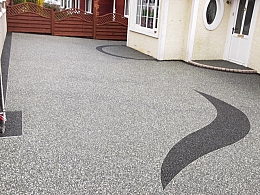 S.U.D.S
This system can also be used as a solution for the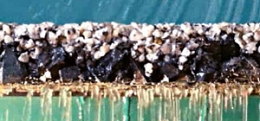 S.U.D.S requirements as it is a permeable paving solution.
Samples and Technical
We have all products available to send as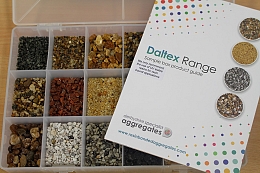 individual samples or a sample box upon request. We also have the ability to source most type of aggregate you may require.
Call Leanne on 01629 636500 or email leanne@derbyaggs.com