How to conduct a Resin Bound installation site survey
Before starting any resin bound system installation project, it is crucial that you understand every aspect of the site you are going to be working with. This means carrying out a series of pre-installation checks to ensure the site is suitable for a resin bound installation.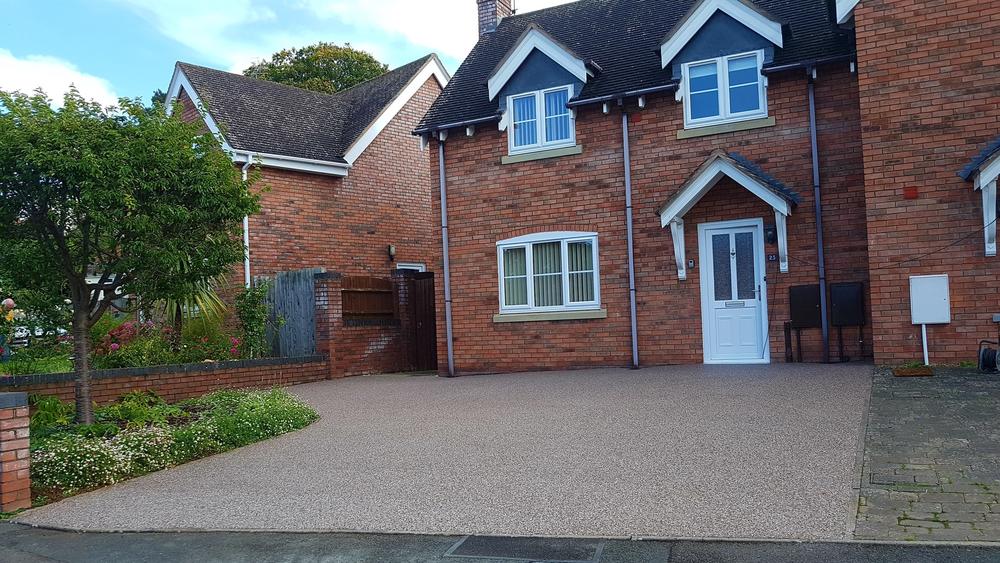 By taking the advised steps as part of your site survey, you can help make your time and material estimates much more accurate from the start. It will also help to ensure the finished product will be high quality, durable and attractive.
Why is a resin bound installation site survey important?
Site examination prior to application is an important stage in the application process as it allows for planning the correct amount of DALTEX dried aggregates and DALTEX UVR resin required and determining if the substrate is sound.
Not checking these variables may cause severe delays for your project and, ultimately, the failure of your resin bound system. Failing to carry out a full site survey may also result in an inaccurate quote for time or materials, which can be a nasty surprise for you and your customer.
Things to consider as part of your site survey
DALTEX UVR system can be applied to concrete, macadam and compacted MOT Type 3 (foot traffic only).
Movement in sub base
Movement in the sub-base will lead to reflective cracking. Any required repairs to the substrate should be made to minimize damage to DALTEX UVR system post application.
Dirt and imperfections in substrate
All imperfections in the substrate must be reinstated with a suitable material. The substrate must be clean, dry and free from ice, frost, loose aggregate, oil, grease, road salt and other loose matter which may impair the adhesion of the system.
Site drainage
Site drainage across the application area should be considered, and where an application area meets a wall, the damp course should be taken into consideration to avoid pooling of water or water soaking into masonry.
Surface preparation and primer application is very important.
Conducting a Resin Bound Site Survey - Video
Resin Bound site survey checklist
Please feel free to print this page out prior to starting your project for use as a pre-installation checklist.
The surface of the site
Does the site need a new base?
Is the base stable?
The Resin Bound system will only be as stable as the base it is laid on. If in doubt suggest a new base.
Is there any cracking? Structural or movement
If there is any cracking in the surface, this will need to be reinstated, i.e. through cutting out and refilling. Geotextile cracking mesh may also be solution.
Expansion Joints
Any existing joints in the base will need mirroring in the Resin Bound surface.
Damage
Are there any holes or degradation in the existing surface? Does the existing surface  need re-instating, or can it be covered with the Resin Bound surface at an increased depth?
Are there any tree roots?
Are you planning on covering tree roots with the Resin Bound system, or will they be left proud of the surface? Remember, tree roots will always win, and it is important that your customer understands this.
Edging
What is the Resin Bound surface going to be edged with? Setts, beading? Will the existing edging be suitable? Will it need replacing or protecting from the resin? Does anything need taping or sheeting? Use a new edge against existing fences or gravel boards as the surface will be disrupted if they need replacing.
Check for slopes
Is this going to cause an issue? Will the slope mean slip resistance is required? If so,  finely crushed glass can be included for added slip resistance.
Steps
Are the surface of the steps to be Resin Bound? Edging will probably be required to delineate from a health and safety perspective.
Manholes
Are screed trays or recessed manholes required?
Threshold edging
Consider how this will be resolved.
Area to set up and work
Make sure there is a suitably sized area to mix and have the aggregates delivered to. This will more than likely be on the pavement outside the property. Ensure that the area is secure and safe from passers-by.
Delivery
Remember, if you are having your dried aggregates delivered directly to your site, they will probably arrive on a tail lift lorry with manual pump truck. The area will need to be flat and hard standing.
Your order cannot be delivered onto grass gravel or slopes. To avoid having to move pallets of aggregates, it is advisable to have someone present for the delivery to ensure everything is put in the right place. It is always better to have the delivery
the day before! Deliveries with hiabs or fork lifts can be organised at an additional cost.
Check meterage
Allow for natural undulations, consider the type of surface you are laying on and over order by between 5 and 15% to allow for any variances.
The 'Pre- Installation Site Survey' audit sheet acts as a useful, easy to use checklist and helps ensure you allow for all the necessary materials and time required to complete the project.
How about pre-installation and preparation?
When you have conducted your resin bound installation site survey, the surface will need preparation before work begins.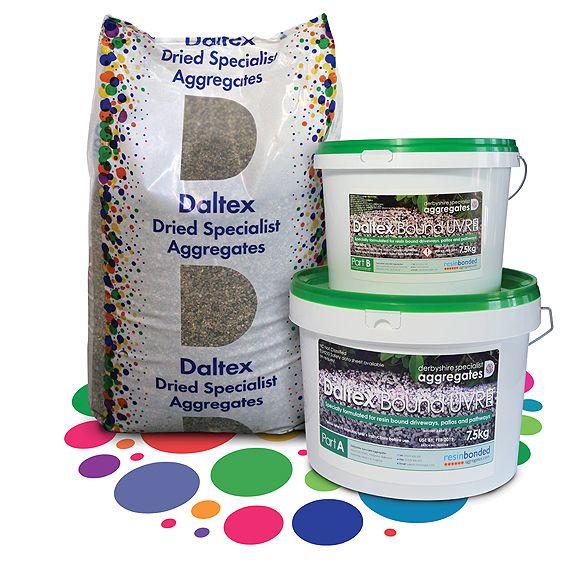 Resin Bound Training
This checklist and the video above are based on information that is included in our one-day resin bound training course.
Derbyshire Specialist Aggregates is committed to promoting the highest possible standards of resin bound installation. We offer training days at our purpose-built resin bound training centre in Derbyshire. The course covers a wide range of topics, from the fundamentals of resin bound, the installation process, site surveys, preparation and more.
The training is practical and hands on and will highlight everything you need to know to ensure you are installing correctly to the manufacturer and industry guidelines – the highest industry standard available.
Plus, become a DALTEX UVR System Qualified Installer. DALTEX UVR qualified installers must complete and pass the Derbyshire Specialist Aggregates training module and site audit. Ongoing administration and auditing requirements must be completed to ensure projects are approved and installed to industry standards.
To find out more or to book your place at one of our training days, please contact us today.
Need any assistance?
If there is anything else you would like to know about resin bound cleaning and maintenance, please feel free to contact us with any questions or issues you may have – even if you haven't purchased from us before. We're here and always happy to help if we can. For more information resin bound systems, please see our comprehensive training notes. 
Our technical helpline also provides ongoing support and advice for any future, past or current resin bound installations you may be involved in as a trade. Call 01629 636500 if you are looking for assistance.
Back to Latest News