What is SUDS Compliance?
SUDS is a Sustainable Urban Drainage System.  Most natural ground surfaces, such as grass and soil, are permeable. Built up areas are very different, featuring predominantly tarmac, asphalt and other kinds of paving.
These are not permeable, and surface water is unable to infiltrate the ground. The resulting surface runoff can cause a number of issues, including water pollution and flooding.
Sustainable Urban Drainage Systems are a way of tackling this problem.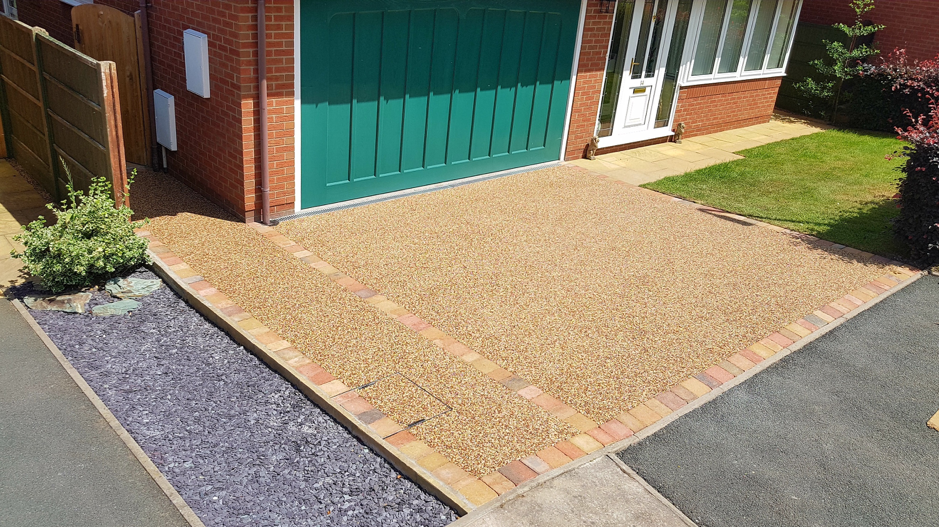 A resin bound driveway is a SUDS compliant surfacing solution that is hard wearing and beautiful to look at.
Is a Resin Bound system SUDS compliant?

 
Yes, your Resin Bound surface will be SUDS compliant providing it is laid onto a porous base. This can be a special concrete or open textured Bitmac on top of a type 3 stone. Laying a resin bound system onto an impermeable base will not be SUDS compliant. 

Resin bound aggregates include small gaps between each aggregate where water is able to infiltrate the ground beneath. A resin bound surface can handle 850 litres of water per square metre per minute.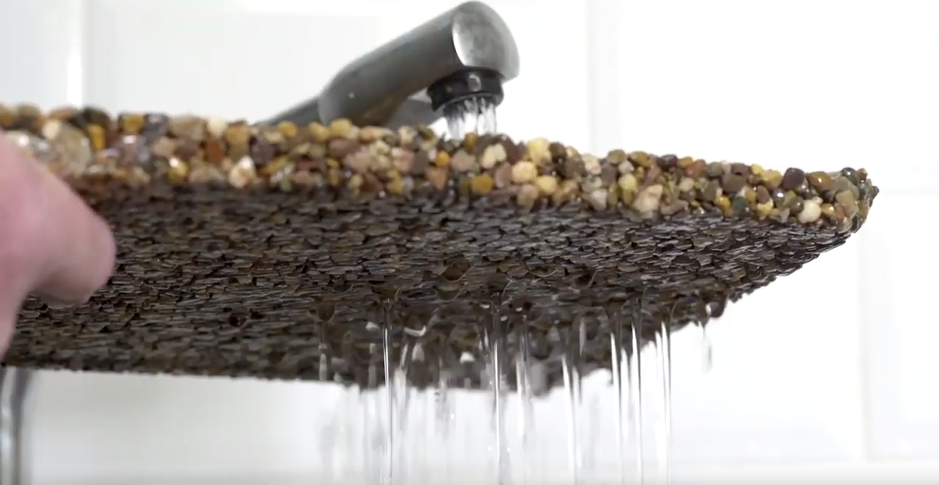 The system can also be laid directly on top of old Bitmac or concrete, but it will require a suitable soakaway or drainage flow. The existing surface must also be sound and free of cracks. 
Is a Resin Bonded system SUDS compliant?
No, resin bonded systems are not SUDS compliant. This is because resin is applied directly onto a surface, usually Bitmac or concrete. This forms a complete layer of hardened resin, which water cannot pass through. 

What does the UK Government say?
You will not need planning permission if a new or replacement driveway of any size uses permeable surfacing which allows water to drain through, such as gravel, permeable concrete block paving or porous asphalt, or if the rainwater is directed to a lawn or border to drain naturally."
If the surface to be covered is more than five square metres planning permission will be needed for laying traditional, impermeable driveways that do not provide for the water to run to a permeable area" 
SUDS Terms
Here is a breakdown of three of the most common terms and what they mean. 
Infiltration

: This is the process of surface water (such as rainfall) being absorbed into the ground. A surface must be permeable to allow water to infiltrate.

Surface Runoff:

This is the flow of water over the surface of land towards a source or drainage system. Impermeable surfaces increase the amount of surface runoff.

Water Retention:

This is the delaying of water entering a drainage network through storage in basins such as ponds or wetlands.
Related to this
RESIN TECHNICAL SUPPORT
If you need help with your resin installation, call our technical support team on
01629 636500
or
contact us