The Only Site For Resin Bound Aggregates
Come direct to the UK manufacturer of DALTEX aggregates for all your Resin Bound and resin needs
Why choose us?
DALTEX Performance UVR System

We manufacture the highest quality DALTEX dried aggregates to help you deliver beautiful and consistent results every time. Combine this with the highest quality DALTEX Performance UVR resin available.  The System has been extensively trialled and tested for fitness of purpose.



Widest Choice of Colours in UK -  Always in Stock

We offer the widest range of colours in the UK - and now NEW DALTEX Bespoke has 48 stunning new blends. Our commitment to you is that we will always have 100% stock availability.



Next Day Delivery

We offer flexible delivery options including our EXCEL delivery service, with exclusive money back guarantee.



DALTEX Product Quality Guarantee - 15 years

 We are happy to provide a 15 year guarantee with the DALTEX UVR Resin Bound System. For more details: Daltex Peace of Mind Guarantee.


Find Out More
We're here to help
The UK Resin Bound industry is growing rapidly. We are committed to sharing all we've learned over 30 years with contractors and specifiers to promote the highest standards of Resin Bound installation.  So if you don't know the difference between Resin Bound and Resin Bonded, or need inspiration from our gallery, or have any question regarding Resin Bound installation, our knowledgable team are happy to help.
We may have grown in 30 years (we now have 5 sites nationwide) but we still believe in making time for all our customers – big or small. We are proud of what we do and enjoy showing people around so if you'd like to visit our manufacturing site and see how we produce the cleanest dried aggregate available, give us a call or just drop in.  We'd love to hear from you. 
Resin Bound Training Course
One of the most comprehensive Resin Bound driveway training courses available, this hands on one day course takes place at the manufacturing site and is a great starting point for your Resin Bound journey. We also provide a free online course covering all the theory for Resin Bound.
Start Training Today
Resin Bound Knowledge Centre
Our Knowledge Centre covers everything you need to know about Resin Bound and Resin Bonded systems, all based on our extensive 30 years of experience in the aggregates industry.  
Some of the areas we cover include:
Resin Bound Knowledge Centre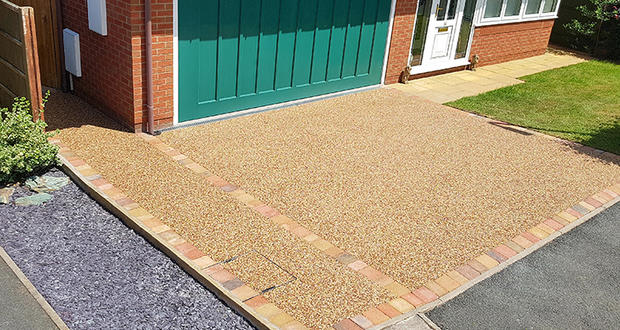 Resin Bound Aggregates
Resin bound aggregates are the fastest growing surface solution in the UK. Resin bound surfaces are smooth, flat and hardwearing, with unlimited design opportunities, including new DALTEX Bespoke blends. They are also incredibly easy to clean and maintain.
A resin bound gravel surface is permeable and therefore a SUDS compliant surface solution. A DALTEX UVR System also comes with a 15-year Peace of Mind Product Quality Guarantee.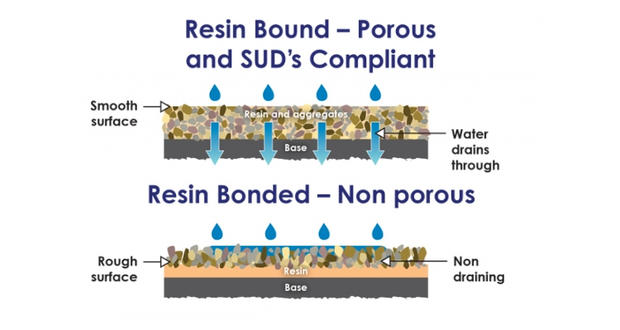 Resin Bonded Aggregates
Resin bonded aggregate surfaces are designed to look like loose, natural gravel. Loose dried aggregates are scattered onto a coating of resin after the resin has been applied to the surface. Our resin bonded aggregates are available in a attractive range of colours and sizes.
Make sure you understand the differences between resin bound and resin bonded systems before starting your project. They may sound similar in name, but are very different in application and benefits.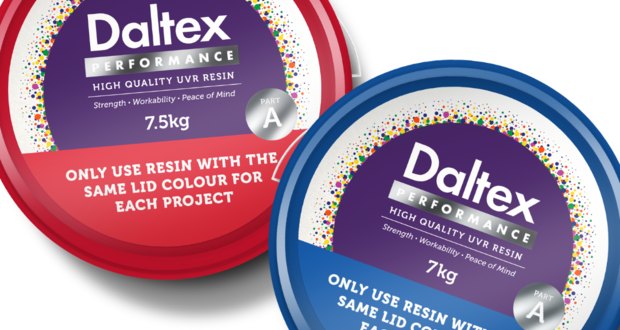 DALTEX UVR Resin
Derbyshire Specialist Aggregates recommend the use of UV Stable resins for external resin bound applications. 
DALTEX UVR resins are suitable for a wide range of dried aggregates, and are formulated to deliver excellent results for driveways, footpaths, garden patios and more external surfaces. DALTEX Bound UV and UV Plus resin is available in two useful size options and is aliphatic UV resistant (UVR).