What can Resin Bound Gravel be used for?
What is Resin Bound Gravel?
Resin Bound gravel is a versatile, hard-wearing and low maintenance surface solution. It also has a fantastic range of applications, both residentially and commercially. This article will take you through some of our favourite applications for resin bound gravel.
Resin Bound Gravel is a SUDS Compliant Solution
SUDS is a Sustainable Urban Drainage System. It is designed to reduce the impact of urban and non-urban developments in terms of surface water.  The Environment Agency strongly encourages the application of resin bound driveways and other surfaces in order to combat flooding and other risks relating to non-permeable surfaces.
A resin bound system is permeable and a SUDS compliant solution providing the subbase on which it is laid is porous, or a suitable soakaway has been installed. In these circumstances, resin bound will not require planning permission to be completed.
Resin Bound Gravel Driveways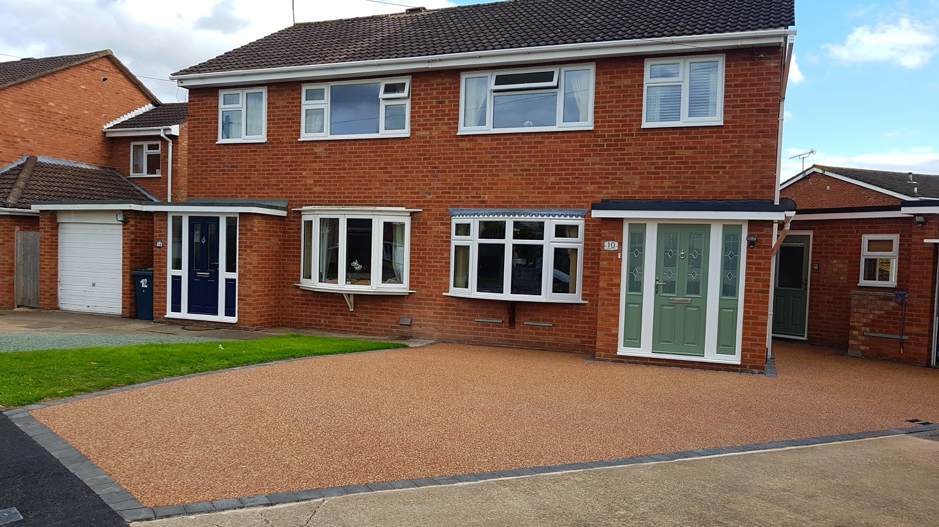 Domestic driveways are the most popular application of resin bound gravel. For many homeowners, the driveway is the first thing guests see when visiting; an attractive and modern driveway makes a home stand out for all the right reasons.
Beyond aesthetics, resin bound gravel is ideal for a driveway because it is strong and durable. It can be kept pristine and clean with a simple sweep and jet wash.
When installed correctly, a resin bound gravel surface is durable enough to easily support the weight of parked vehicles.
Resin Bound Gravel Footpaths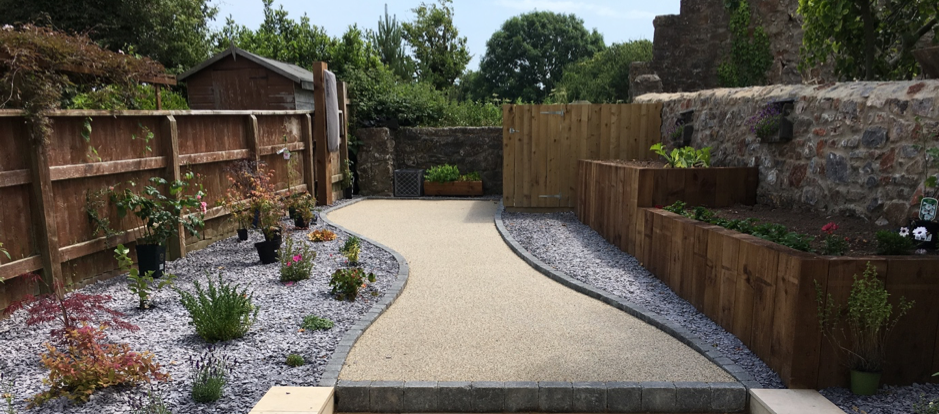 Another popular outdoor application for resin bound gravel is footpaths, both for domestic and public spaces. Unlike loose gravel or a resin bonded system, resin bound aggregates provide a smooth and flat surface.
We recommend that crushed glass is added to the finished resin bound surface on installation to add slip resistance.
Resin Bound Gravel Patio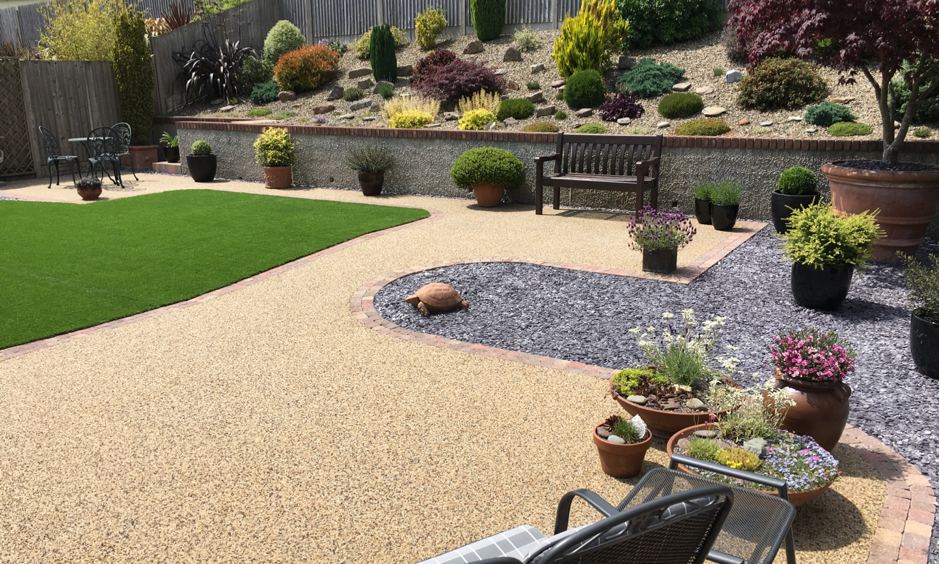 Similar to footpaths, resin bound gravel is suitable for garden patio applications. In addition to its strength, smoothness and durability, resin bound gravel offers unlimited design opportunities. There are a wide range of colours available and, thanks to the precision with which they can be laid, you can create stunning and intricate patterns, such as logos, numbers and shapes.
Resin Bound Gravel Steps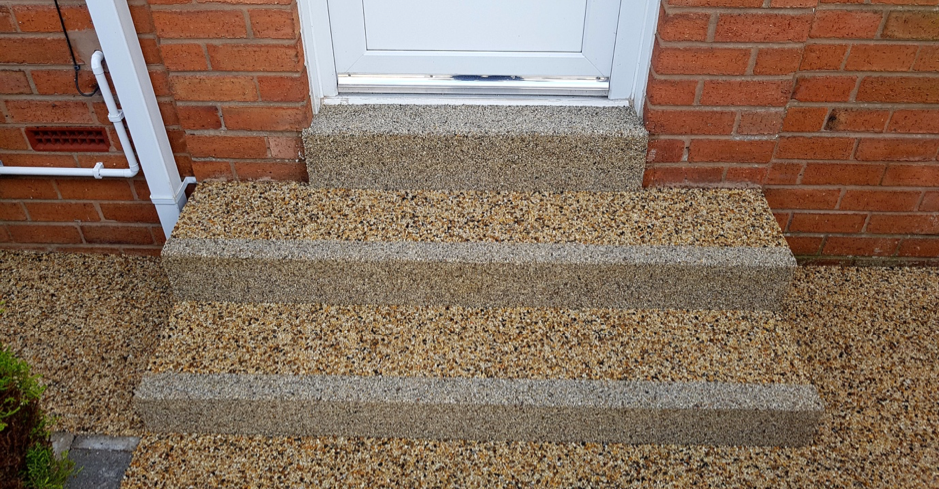 Resin bound gravel can be used for steps with contrasting aggregates used to delineate edges clearly for safety. The porous nature of a resin bound surface also means surface water will not build up and will instead drain through.
In addition to this, the slip resistance offered with the inclusion of crushed glass makes it an excellent choice with regards to safety.
Back to Latest News