Existing Resin Surfacing Contractors
Welcome to Derbyshire Specialist Aggregates – the home of DALTEX
If you are already using dried aggregates then you will already know how critical both the resin and the aggregates are in producing the perfect finish.
Derbyshire Specialist Aggregates are the manufacturer of DALTEX dried aggregates for Resin Bound and Bonded systems. We also supply a high quality resin alongside our aggregates. With over 30 years experience in the specialist aggregates arena, we pride ourselves on our technical and production expertise. 
Always in stock
As the manufacturer of DALTEX dried aggregates, we guarantee 100% stock availablility. In order to keep high stocks ready for delivery when you need it, we operate large production runs of up to 300 tonnes per product. We also ensure DALTEX Bound Resin and Bound Plus are in stock at all times, so aggregates and resin can be delivered to site together.
Quality and consistency
Only the cleanest, driest aggregate delivers a consistent finish. We have two dedicated washing and drying plants and have invested in the very latest machinery in order to produce the cleanest, dust free products every single time.
Choice
Our range is the largest available in the UK. Our huge variety of colours and different textured aggregates provides endless possibilities of colour mixing and grading combinations. See our product range for more.
Delivery when you need it
We offer a range of flexible delivery options. On orders placed before 1pm, we can deliver to site the very next day. We also offer a 10am and AM service. We always welcome collections too.
Exclusive EXCEL delivery service
Any delivery can be upgraded to our exclusive EXCEL delivery service. This offers a guarantee that if it is not with you for the specified time, we will refund the haulage costs.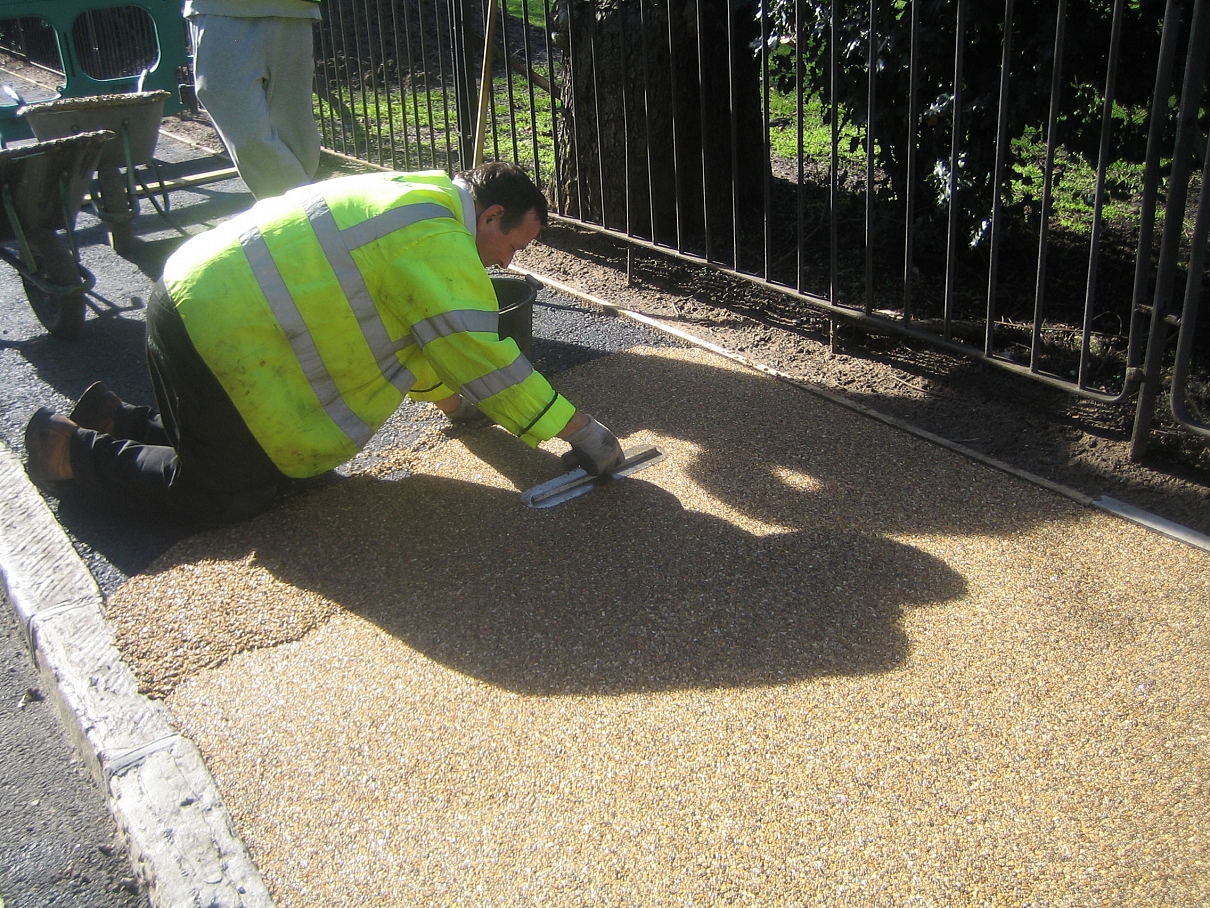 Technical and product support
We are able to offer technical support and advise on mixes - whether it be over the phone or on a site visit.
Our Knowledge Centre has been created to help quickly answer some of the most frequently questions we are asked. Of course, we are also more than happy to help our customers with individual queries and help find solutions to any issues they may encounter.
Inspiration
To view the versatility of resin bound systems in a variety of different sizes, colours and installations, please visit our gallery
Come visit us!
All our customers matter to us – whatever the size of their business. We may have grown over the years but we still believe in taking time to provide ongoing support and advice whenever required. We also actively encourage visits to our manufacturing site.  We enjoy sharing our knowledge and experience during tours of the site so if you would like to visit, please get in touch or just drop in to say hello. We'd be delighted to meet you.
If you would like to apply for a trade account please click here.