Thinking of specifying Resin Bound?
Thinking of specifying Resin Bound?

Resin Bound is the fastest growing surfacing application in the last 5 years. Thanks to its hardwearing and natural finish it makes a stunning alternative to block paving, tarmac, concrete or loose gravel.
Highly versatile in application, it can be easily applied to slopes, areas with limited access, intricate areas such as winding paths and is ideal for any size of area - from a small patio to a grand sweeping driveway.
This system of permeable paving, which can be used indoors and outdoors, gives the most flexible system of decorative surfacing ever.
As a permeable paving solution, it is also fully SUDS compliant making it ideal for new build as well as renovation. 
What are the benefits over other surface solutions?
There are many hard surfacing systems on the market, from bitmac to concrete, block paving to imprinted concrete. There is nothing however that matches the performance and visual qualities of the RESIN BOUND system.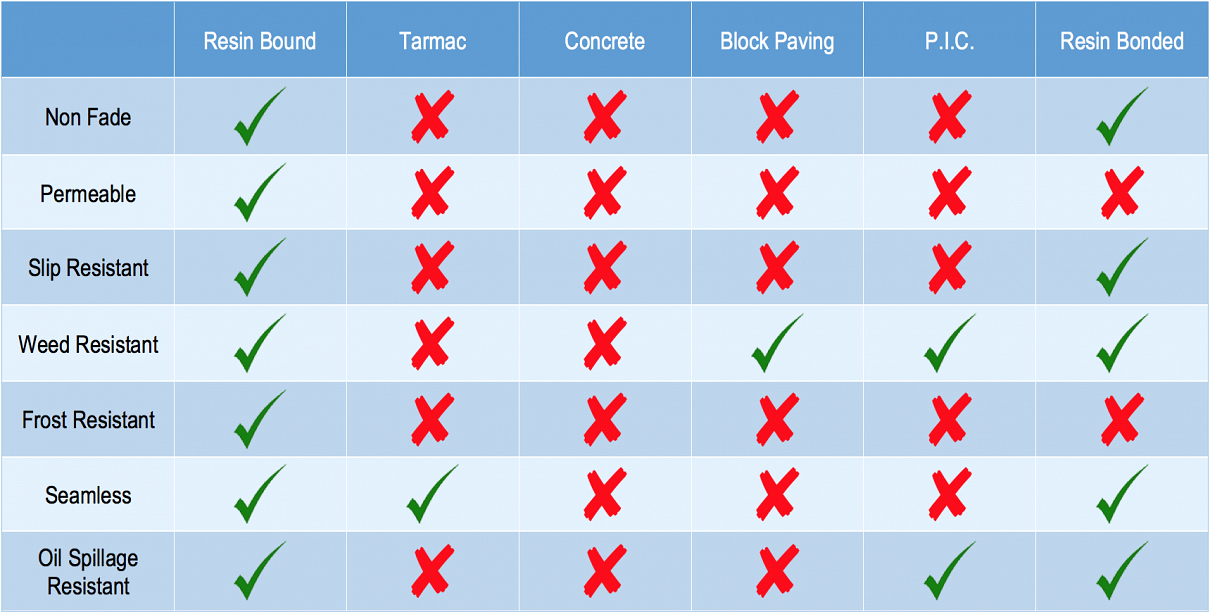 Derbyshire Specialist Aggregates – the home of DALTEX
Derbyshire Specialist Aggregates is the manufacturer of DALTEX Aggregates. Only the cleanest, driest aggregate delivers a consistent finish. With over 30 years experience, we have refined and honed our processes and invested considerably in machinery – we have two dedicated washing and drying plants -  to ensure that DALTEX dried aggregates are the premium quality aggregate for all resin applications. 
We also now offer a quality DALTEX resin alongside our aggregates. 
We partner with all the major Resin Bound contractors and designers in the UK and beyond. When you choose to specify from the Derbyshire Specialist Aggregates DALTEX range, you can rest assured that every aggregate has been produced to the highest quality. 
Versatility and design
The system of mixing gravels with clear resin can also be used indoors and its versatility means specifiers and manufacturers are continually finding new applications for the installation.
The system easily lends itself to include unique design features to add to highlights and lends itself to the demarcation of individual areas.
To view the versatility of Resin Bound systems in a variety of different sizes, colours and installations, please visit our gallery.
Choice
Our range is the largest available in the UK. Our huge variety of colours and different textured aggregates can be mixed together to produce an unlimited palette of colours and textures to satisfy any clients requirements.
See our product range for more.
Samples
We are able to supply any size samples to enable you to show your client the resin system to its best advantage, order your free sample box here or click here to see our range and order samples. 
If you are looking for a contractor to install the system for you, we can help by directing you to a contractor suitable for your requirements.
Technical help and support
With over 30 years of experience of producing specialist aggregates, we can advise confidently on any query you may have, either through our in-house technical team or through our field based managers. 
Our Knowledge Centre has been created to answer the most frequently asked questions. We are also more than happy to answer any specific query you may have.
Come visit us!
We may have grown over the years but our customers still matter to us – big or small. We believe in taking time to help with advice and ongoing support – and with over 30 years experience, we think the practical guidance we can offer is invaluable to anyone new to the Resin Bound industry. As part of our commitment to promote best practice, we also actively encourage visits to our manufacturing site. So if you would like to discuss anything about Resin Bound, please get in touch or drop in to say hello. We'd be delighted to meet you.