10 Essential Things to Ask a Resin Bound Supplier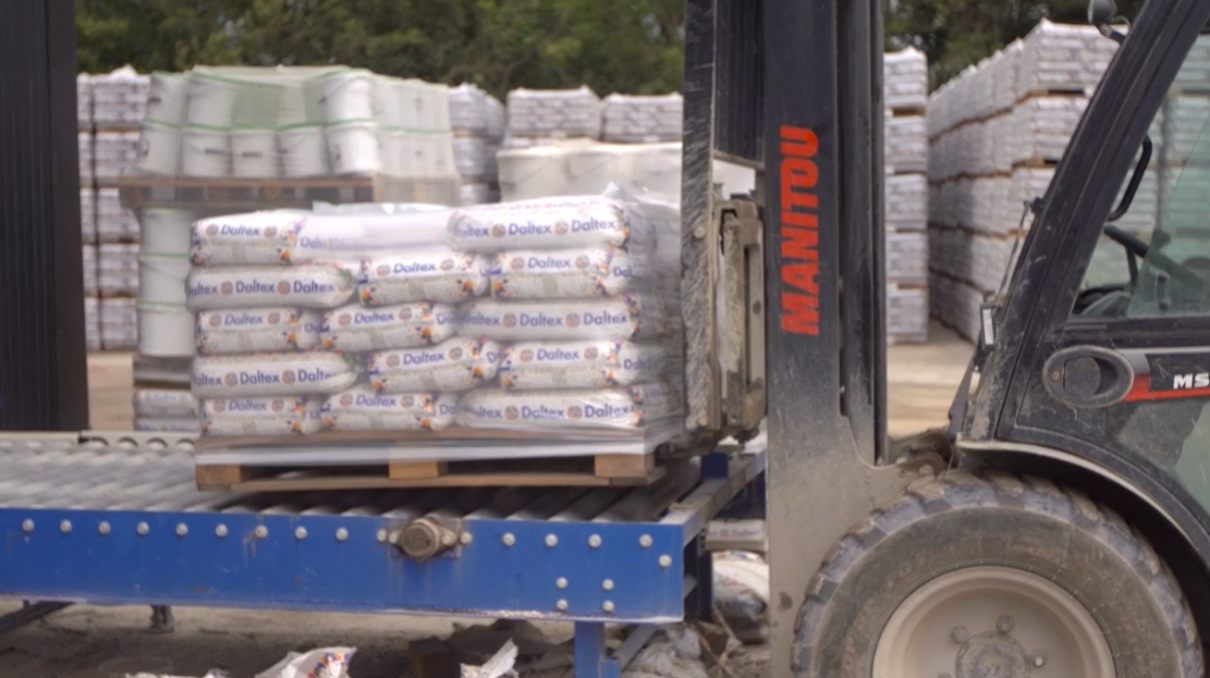 The market for Resin Bound has grown rapidly in recent years and homeowners are increasingly beginning to ask for Resin Bound by name. If you are considering entering the Resin Bound industry or are looking for a new supplier, there are several essential questions you should consider asking any potential supplier. 
1) How long have you been supplying the Resin Bound industry?
As the Resin Bound market expands, more and more new suppliers are entering the sector and trying to make the most of the sales opportunity. It is critical that the supplier you choose to source your Resin Bound materials is experienced and has the scale of operation, sales, and technical knowledge to help support your business.
DALTEX is the UK's no. 1 brand in Resin Bound and is manufactured by Derbyshire Specialist Aggregates, one of the UK's leading aggregate manufacturers. With over 35 years experience, Derbyshire Specialist Aggregates is trusted by thousands of contractors, landscapers, builders, architects and specifiers across the UK. 
Every year over half a million square meters of DALTEX dried aggregates are laid - and they are used for a wide variety of projects including residential driveways, paths and patios as well as commercial projects of all sizes and types including car parks, shopping centres, parks, schools and sports centres.
2) How much Resin Bound material do you have in stock?
When choosing a supplier, it is crucial that the stock you require is always available. As the manufacturer and home of DALTEX, Derbyshire Specialist Aggregates regularly has large production runs of 100-300 tonnes to ensure product consistency and availability.  Over 4500 pallets of Resin Bound material and thousands of tonnes of raw material and finished product are kept in stock ready to be shipped nationwide.
DALTEX dried aggregates are sourced worldwide and are designed and produced specifically for Resin Bound surfacing. Combined with DALTEX UVR resin, the DALTEX UVR Resin Bound system has been independently tested and certified by the British Board of Agrément (BBA).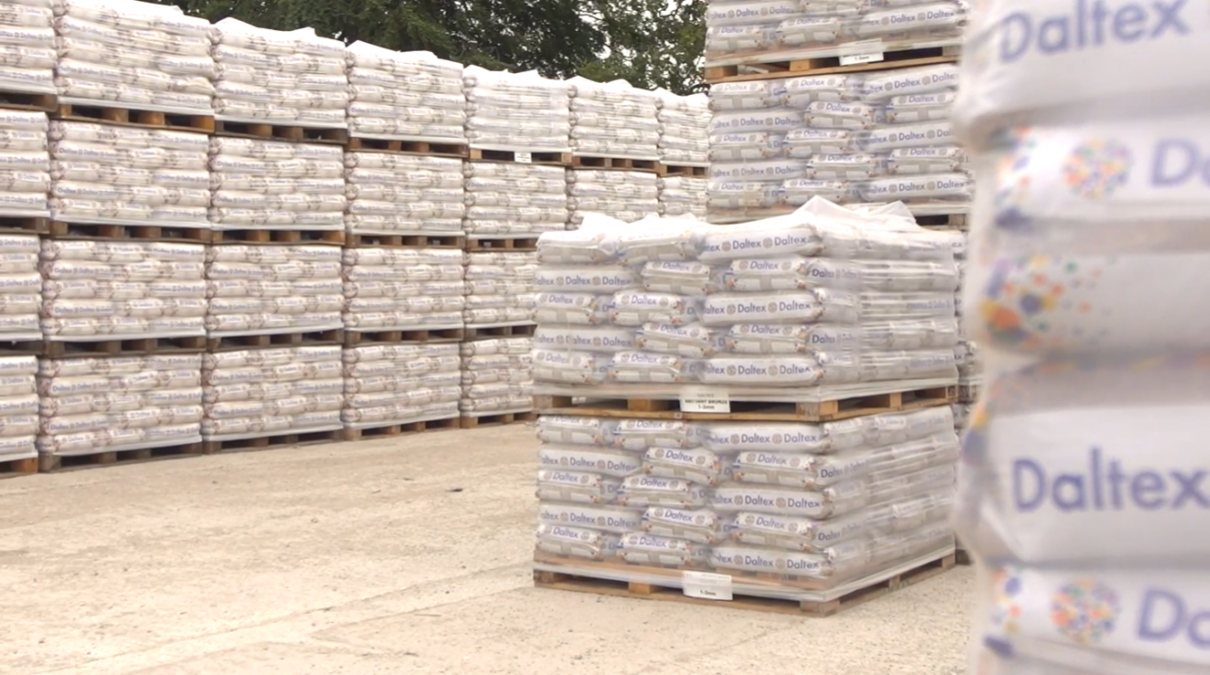 3) Can I buy everything I need for installing Resin Bound from you?
As well as the DALTEX UVR system, the company also offers Resin Bound essentials including C52 sand, catalyst and equipment including Baron Forced Action Mixers, trowels, beading and sledges. 
4)
How do you ensure product quality?
As more and more contractors and suppliers enter the market, it is critical that high standards of Resin Bound installation are maintained. High quality Resin Bound materials are an essential component of a successful installation. 
Resin Bound gravel must be clean, dry and dust free in order to avoid problems when mixing resin with dried aggregates.
Derbyshire Specialist Aggregates is committed to promoting only the highest standards of Resin Bound installation. The unique DALTEX production process of screening, washing and rotary kiln drying of aggregates is designed to deliver clean, dry and dust free gravel for Resin Bound paving.
Every step of our rigorous manufacturing process aims to minimise dust content and to ensure our DALTEX Resin Bound aggregates are clean, dry and of consistently high quality.
Dried Aggregates
Derbyshire Specialist Aggregates invests heavily to ensure its state of the art processing and dedicated drying facilities are maintained.
It is essential that Resin Bound aggregates are dry prior to being mixed. This is because excess moisture reacts with Isocyanate (Resin Hardener) to produce amines and a bi-product of carbon dioxide. Trapped bubbles of carbon dioxide create a white 'bloom' on the surface – this is typically only noticeable once the trowelled mixture has dried, ultimately spoiling the appearance of the finished surface.
DALTEX dried aggregates are tested for moisture at regular hourly intervals to ensure there is less than 0.5% moisture content in the stone. 
Dust Free Aggregates
Dried Aggregates must be clean and free of dust contamination prior to being mixed with resin, as the resin may absorb dust and reduce the strength of the bond and create a cloudy finish.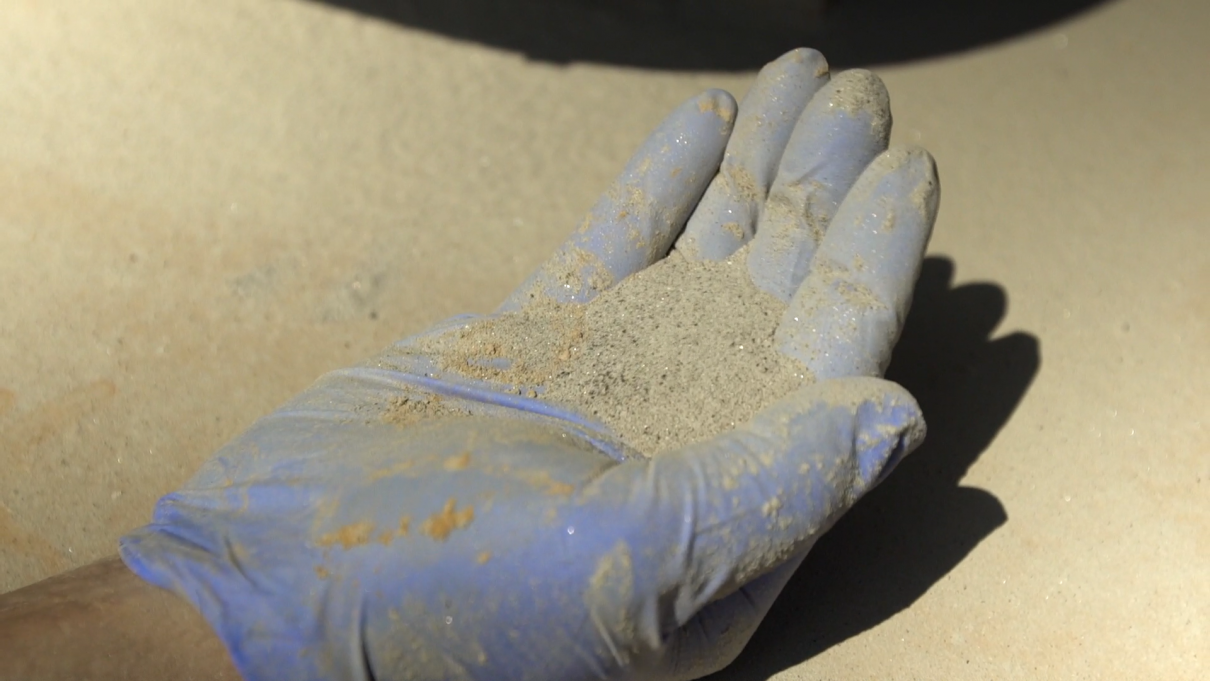 In order to minimise dust content, Derbyshire Specialist Aggregates meticulously screens DALTEX aggregates, removing the largest and smallest stones, ensuring the exact grading for Resin Bound is achieved.
5) Is your Resin Bound system independently tested and BBA approved?
The best way to ensure your supplier provides quality resin is to check for BBA accreditation. This means it has been rigorously and independently tested to certify quality and fitness for purpose, and it is currently the highest standard of testing for Resin Bound.
Resin is one of the most important components of any Resin Bound installation, and it is essential that high quality UVR resin is used in conjunction with DALTEX dried aggregates to achieve the desired practical and aesthetic qualities of a Resin Bound surface.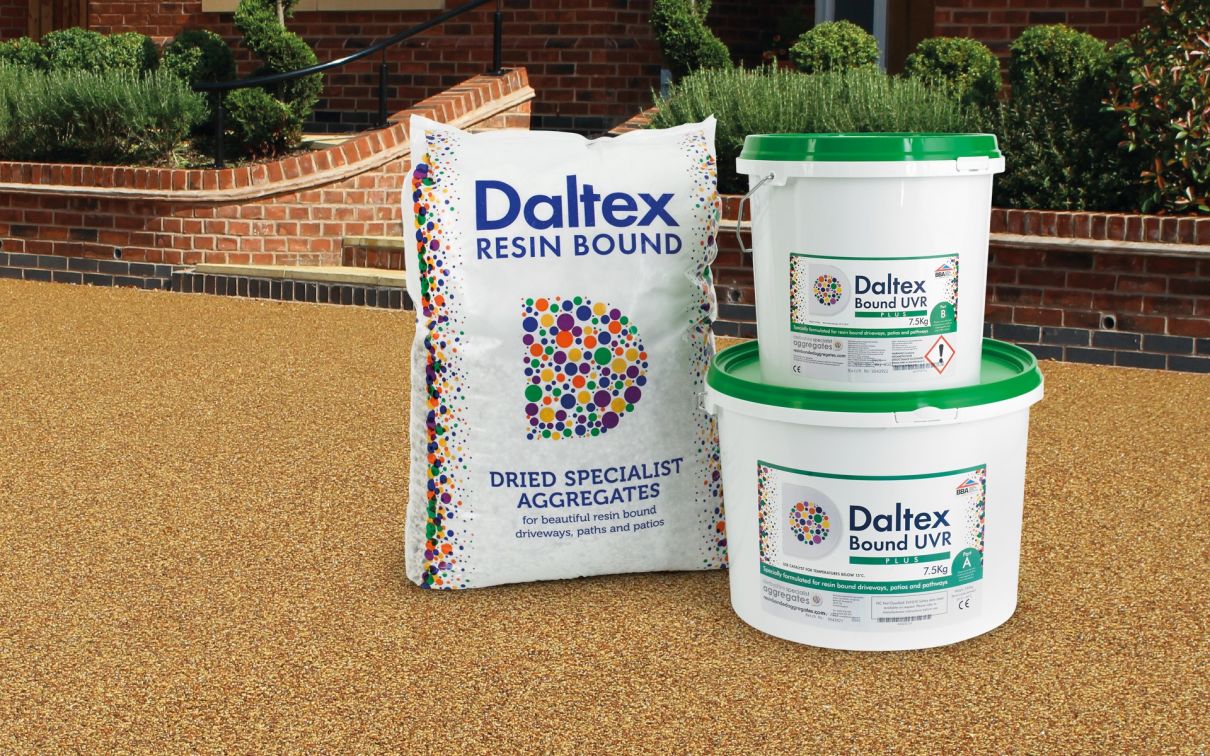 DALTEX UVR Resin is combined with DALTEX manufactured dried aggregates as part of the BBA tested and approved DALTEX UVR System.
Why should you use high quality UVR resin for Resin Bound driveways?
The effect of natural light on the surface is greatly reduced and the gravel colour fades evenly.

The natural stone finish is maintained.

UV systems (Aliphatic hardener) have a more flexible characteristic. This means the surface is less liable to cracking.

This is a far easier product to trowel and is far more tolerant of differing conditions.

UVR resin provides more protection if a rain shower occurs once laid.
Why you should avoid using Non-UV resins for Resin Bound driveways:
Non-UV will continue to darken so the initial colour of the installation can change in as little as 2 weeks, a major disadvantage for Non-UV Resin Bound driveways when compared to UVR.

Shading is inconsistent. Areas covered by wheelie bins, cars or caravans will maintain their original colour whilst other areas will darken and become discoloured. Inconsistent shading will also result wherever an area is protected from UV rays eg. where a car is left on a drive for any period of time, overhanging branches etc. As the resin surface layer wears, shaded wheel tracks will also become visible.

Non UV systems (Aromatic hardener) consist of a very strong resin however they can sometimes become brittle and could in some circumstances crack.
6) How are your Resin Bound supplies packaged?
The importance of durable, clearly labeled packaging can not be overstated. Make sure that your supplier ships Resin Bound materials in high quality packaging to prevent moisture penetration and damage to the bags.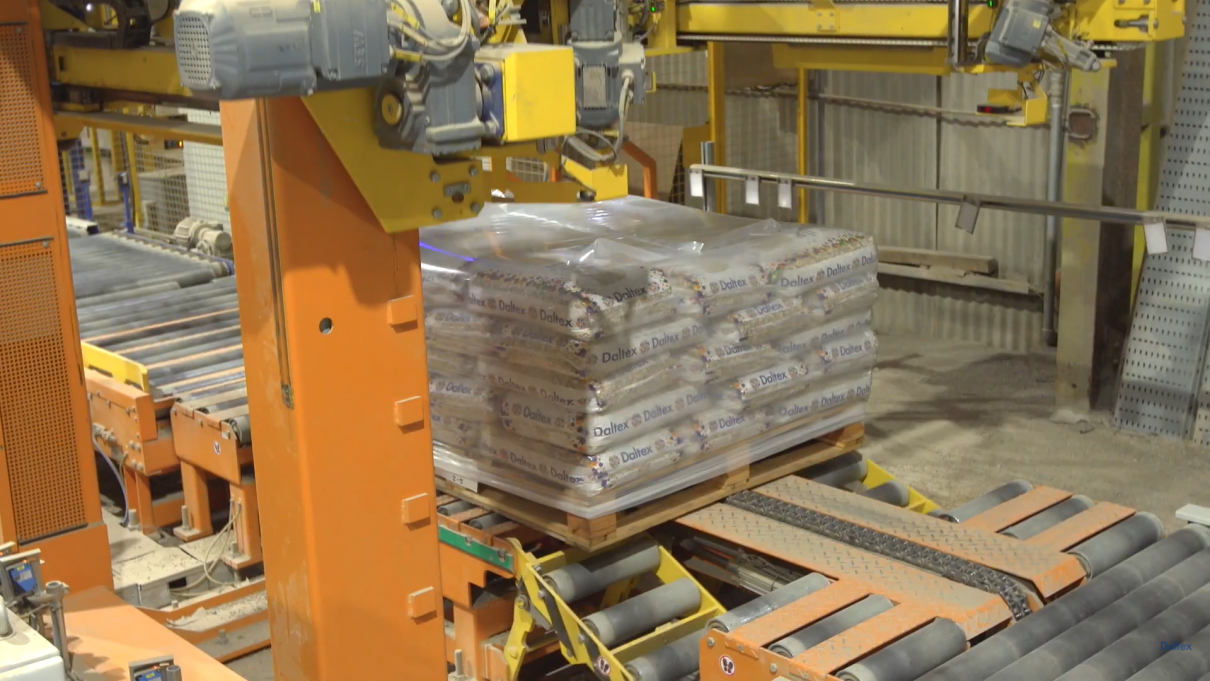 Derbyshire Specialist Aggregates employs an in-line bagging system which automatically inkjets the product name and aggregate size onto the bag. Each mix of resin and aggregate requires a specific quantity of 2-5mm and 1-3mm aggregate, so having clear packaging on site will help speed up the sorting process and minimise room for error.
To ensure moisture does not penetrate DALTEX aggregate bags, we have invested in state of the art hooders which protect the bags with waterproof hoods – ensuring the Resin Bound supplies are shipped in pristine condition.
7) Where do you deliver Resin Bound supplies to?
Ensuring your supplier delivers nationwide at a time that suits you is an important consideration.
Derbyshire Specialist Aggregates offers flexible, nationwide delivery. We offer flexible delivery options including our EXCEL delivery service, with exclusive money back guarantee. for those customers who prefer to collect, DALTEX Trade Centres in Bridgend and Brighouse offer local collection as well as delivery options.
8) What customer sales support do you offer?
The backing of an experienced, knowledgeable team of Resin Bound specialists is a major consideration when choosing a supplier. 
As Derbyshire Specialist Aggregates has over 35 years of experience, we can answer any question you may have about a project. From start to finish, the team is here to help with anything from choosing a product to questions about installation or Resin Bound bases. Whatever support you need, the DALTEX team is only a phone call away on 01629 636500.
Marketing materials including samples, customer presentation cases and brochures are also available.
9) Is online trade ordering available?
Online ordering is quickly becoming the preferred way to purchase Resin Bound materials.
Derbyshire Specialist Aggregates offers online trade ordering, and there are many advantages to ordering online for trade customers:
More flexible - order any time, anywhere, 24/7

More efficient - automatic order confirmations by email

Start saving instantly - order using your online trade account and get 5% off

More time to order - extended cut off time of 2pm for next day delivery

Save time with one click - a record of your previous orders is kept and you can add products instantly to your basket for faster, easier checkout
Interested in registering a free online trade account? Click here to register in under 2 minutes.
10) Do you provide specialist Resin Bound training?
To promote the highest standards of installation for new contractors entering the Resin Bound industry, Derbyshire Specialist Aggregates regularly runs training courses at an on-site training facility in Derbyshire. In response to COVID, the company has developed a free comprehensive online Resin Bound training course. For more information, read here.  
Other courses are also available for more experienced contractors who wish to promote their services to customers.
For easy to access information regarding Resin Bound, our knowledge centre has the answers to many of the frequently asked questions relating to Resin Bound supplies, installation and avoiding common problems.
Back to Latest News