Resin Pathway Benefits and Features
A pathway surfacing solution needs to be both beautiful and safe. The ability to enter your home safely in the dark or walk quickly around different areas of your garden is an essential aspect of garden design. 
Old, worn and uneven paths may be an eyesore but more importantly, they can become dangerous, creating safety or tripping hazards for younger or older generations. 
If you're thinking of creating a new path or improving your pathways, resin bound is certainly a surfacing option. A resin pathway is attractive, uniform, permeable and easier to maintain than other materials traditionally used for pathways. 
In this post, we look at the features and benefits of resin bound and consider what the advantages are for choosing a resin bound pathway.
Resin Bound Pathway Benefits
Compared to other pathway surface options such as concrete, block paving and loose gravel, resin bound has many advantages and it is undoubtedly more aesthetically pleasing and practical.
The first major plus for a resin bound pathway is that it is permeable. As long as the resin bound path is overlaid on a suitable SUDS (Sustainable Urban Drainage System) compliant base, you can say goodbye to unsightly puddles of water. 
Resin bound can be overlaid onto existing and new concrete or tarmac in order to create a new and appealing surface.
It is strong and durable, once installed resin bound is easy to maintain and resistant to weeds. Resin pathway surfaces are also resistant to petrol and oil spills. If dirt or marks appear on the resin bound path, a simple jet wash will take care of this. For further information about cleaning and maintaining a resin bound surface, our resin bound maintenance guide, has all you need. 
Other key benefits of resin bound surfacing for pathways include: 
Completely seamless finish
Frost resistant
Slip-resistant
Smooth, flat and hardwearing
A large variety of design choices


Amazing Resin Bound Path Choices
Resin bound allows you to be really creative - the variety of colour choices and combinations that can be put together mean your pathway can be truly unique. 
The DALTEX Bespoke range consists of 48 colour blends which cover the whole spectrum of colours from deep rich golds and reds to stylish greys or contemporary blacks and whites. 
Below are some examples of resin bound pathways, that delighted customers have shared with us: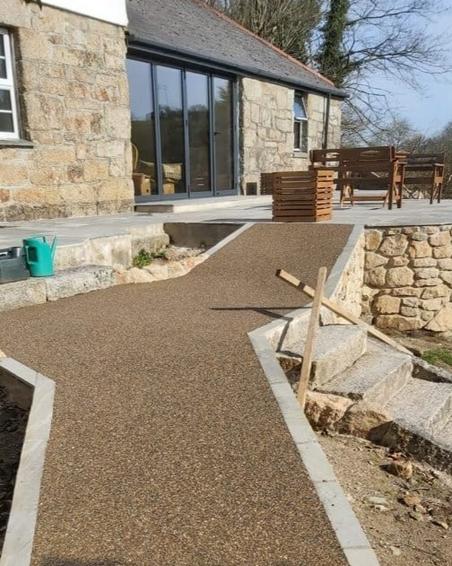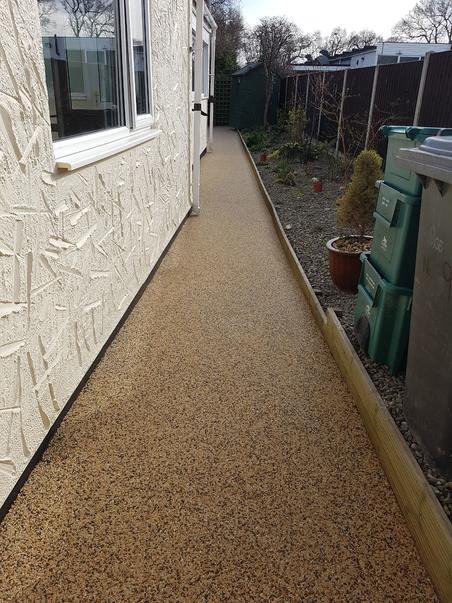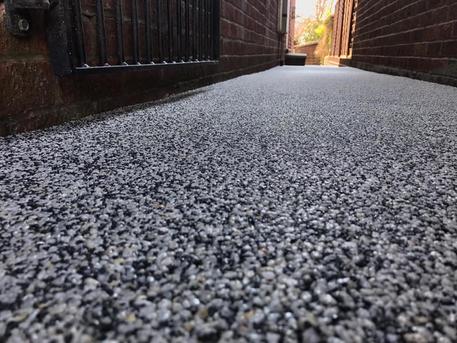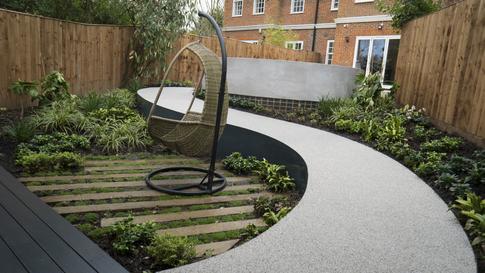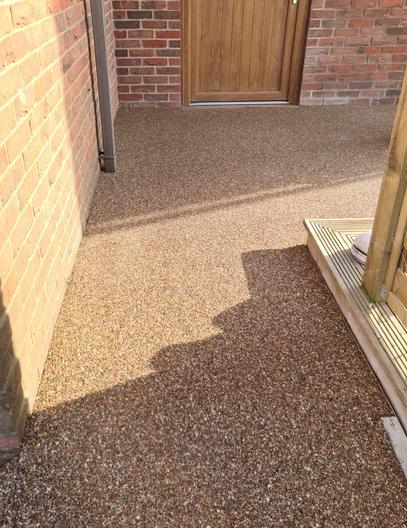 Need to find a local DALTEX Resin Bound Installer? We can Help!
As the manufacturer of DALTEX, we can find a Resin Bound pathway installer for you in your area. 
Over 2 Million square metres of DALTEX is installed every year by thousands of architects, specifiers, landscapers and contractors who trust our Resin Bound products. 
To get started on finding a Resin Bound installer near you, simply: 
Fill in the form below. 


Provide a brief description of where you would like Resin Bound installed. 


Our expert sales and technical team will be in touch with you regarding next steps for your own Resin Bound installation! 
Alternatively, you can call us directly on 01629 636 500. We're happy to help with any questions regarding Resin Bound surfacing!
Get In Touch
To find a local DALTEX Resin Bound installer or ask us any question, fill in your details below.
Back to Latest News