Permeable Paving Guide - The modern solution for driveways and paths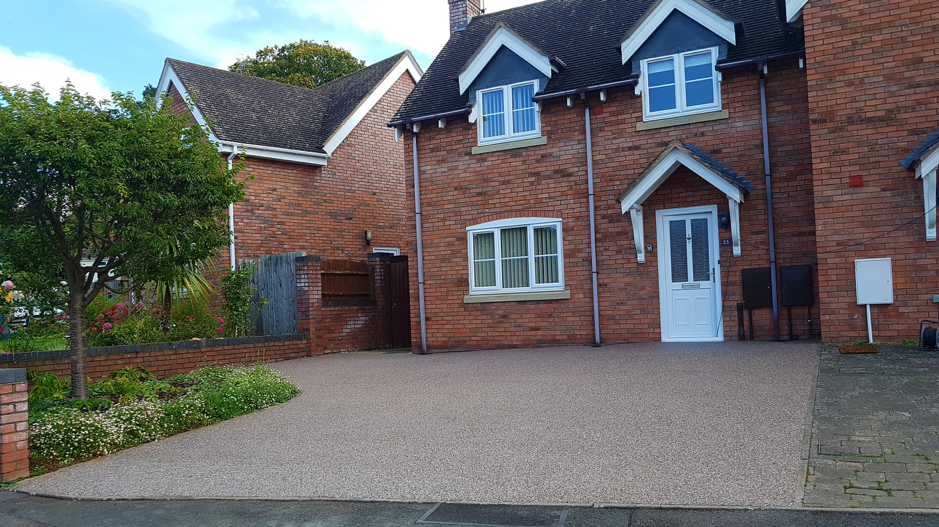 Permeable paving is the future of external surfacing. Whether you are working on urban or rural residential properties, or larger commercial projects, permeable paving solutions are likely to become the industry standard in the near future.
This guide will take you through the fundamentals of permeable paving, why it is so popular, and which permeable solutions are available to your customers.
What is permeable paving?
Permeable paving is a type of paving surface that allows water and other liquids to pass through it into the base beneath. This process is called infiltration.
A permeable surface may be porous, which means it has many tiny gaps in the material that makes up the surface, therefore allowing the fluids to pass through it. Another kind of permeable surface may feature a number of solid, impervious blocks, such as bricks, with gaps between that give it permeability.
Permeable Paving Benfits
Permeable paving solutions are growing in popularity because they help tackle a number of issues with old-fashioned impermeable surfaces such as tarmac, asphalt and concrete.
It reduces surface runoff
Surface runoff occurs when water travels over the land surface rather than being absorbed. Too much surface runoff can cause a number of issues for built up areas, including flooding and pollution. It can also lead to water ingress and damp issues for homeowners.
A permeable surface allows more of this water to pass through the ground into the Earth below. 
Permeable Paving reduces flood risks
Many flash floods in urban areas are partially caused by excessive surface runoff where drainage systems hit their limits and the remaining water has nowhere to go.
According to the Environment Agency, there has been "a pattern of extreme flooding over the past 10 years" and that "climate change is likely to mean more frequent and intense flooding in the UK", posing an increased risk to lives, livelihoods and property.
Urban drainage systems can only take so much water at once, and flash floods can occur when they overfill. Permeable paving helps prevent flooding by allowing some of this water to be absorbed into the ground, reducing the pressure on urban drainage systems.
Trapping suspended solids and filtering pollution
Water pollution is a big problem in urban areas. Surface runoff helps carry water based pollutants across the land where they can re-enter the water cycle.
How does permeable paving reduce pollution?
Permeable paving acts as a natural filtration system as the water passes through. With impermeable paving, because water cannot penetrate the surface, it instead runs along the surface picking up foreign bodies and pollutants as it makes its way to the drainage system. Permeable paving surfaces reduce the surface water's exposure to dirty pollutants.
Reducing puddles
Children may enjoy puddles, but they can be a major pain for everyone else. Puddles are most often caused by excess water landing on surfaces where it cannot pass through into the ground. Permeable paving helps reduce the build-up of puddles; this means less mess being dragged into the house, and fewer waterlogged shoes!
Allow rooting space for trees
Scientists have argued that porous paving systems can help to keep old existing trees alive after site development by improving the soil water content and temperature. 
What are Sustainable Urban Drainage Systems (SUDS)?
Sustainable Urban Drainage Systems aim to reduce the issues associated with urban development by encouraging land developers to store and re-use surface water, as well as allowing more water to pass through surfaces into the ground below. SUDS include the following processes and considerations:
Source Control: Decreasing the amount of water that has to enter an area's drainage system.

Pre-Treatment: Reducing water based pollutants before they re-enter the water system.


Retention: Delaying water enteringdrainage system by storing in retention basins or areas such as wetlands.


Infiltration systems: Increasing the amount of water that is able to soak into the ground.
Permeable paving, such as a resin bound system, is recommended as part of a Sustainable Urban Drainage System. 
What are the types of permeable paving?
Resin bound aggregates
Loose gravel
Concrete block permeable paving
Permeable asphalt
Concrete supported grass paving
Permeable Resin Bound Aggregates
A resin bound system, sometimes called 'stone carpet', is a surface solution that is laid by mixing dried aggregates with resin in a forced action mixer. This creates a mixture of material that is trowelled onto a surface, providing an attractive uniform surface which is flat but porous.
This flat surface has many tiny gaps between the aggregates, meaning water is able to pass through. This is one of the key selling points of a resin bound system – but there are many other benefits too. Find out more about resin bound systems.
Permeable Loose Gravel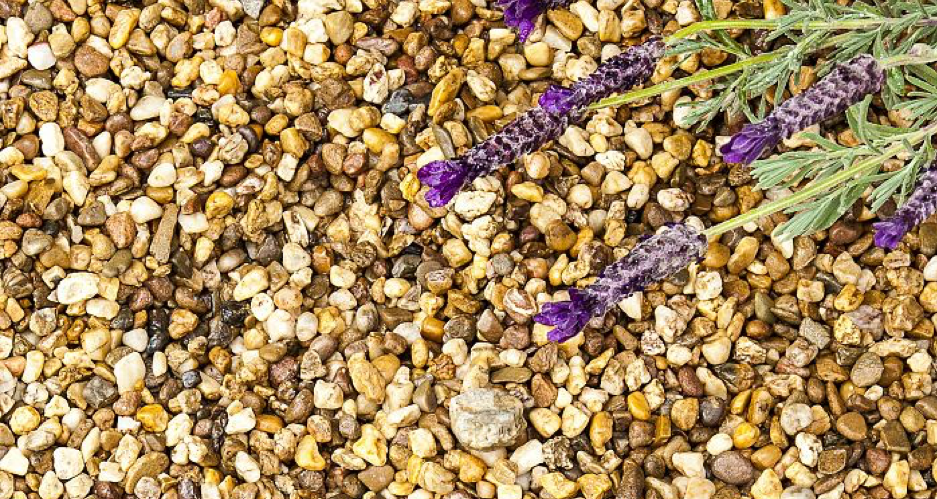 Loose gravel is one of the simplest paving solutions around – it is cheap to buy and install and is permeable due to there being nothing holding it in place. This, of course, means it requires regular maintenance, tidying, and replacement of displaced pieces.
Concrete Permeable Block Paving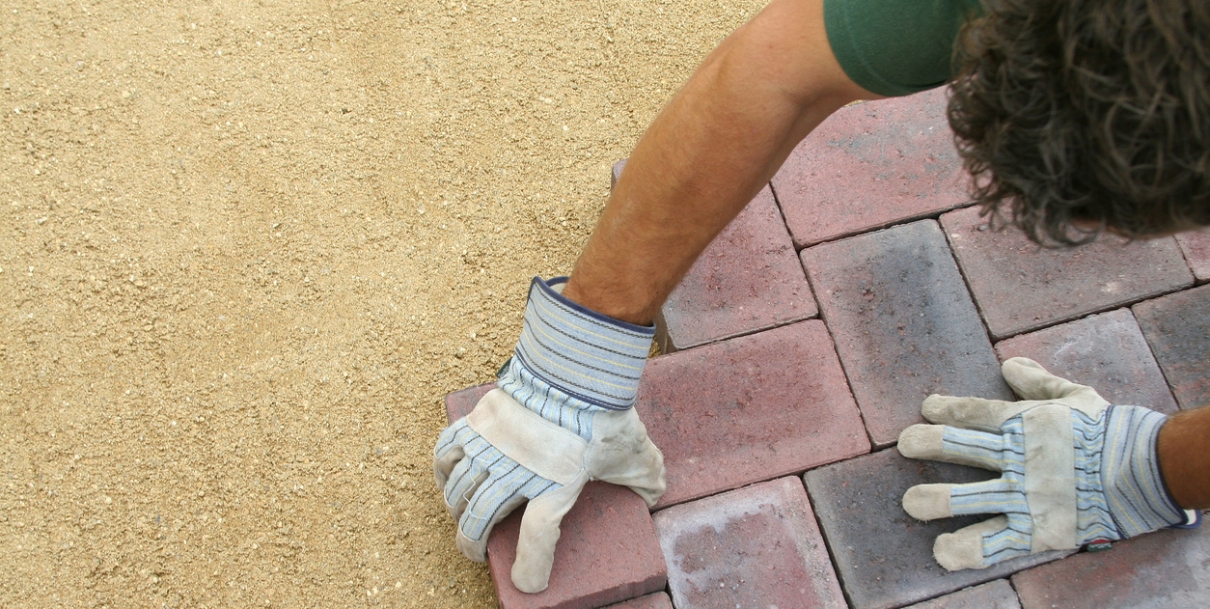 Also known as CBPP, concrete block permeable paving is a surface solution made by laying numerous bricks, or other solid and impermeable blocks, down individually, with space in-between for water to drain through.
Permeable Asphalt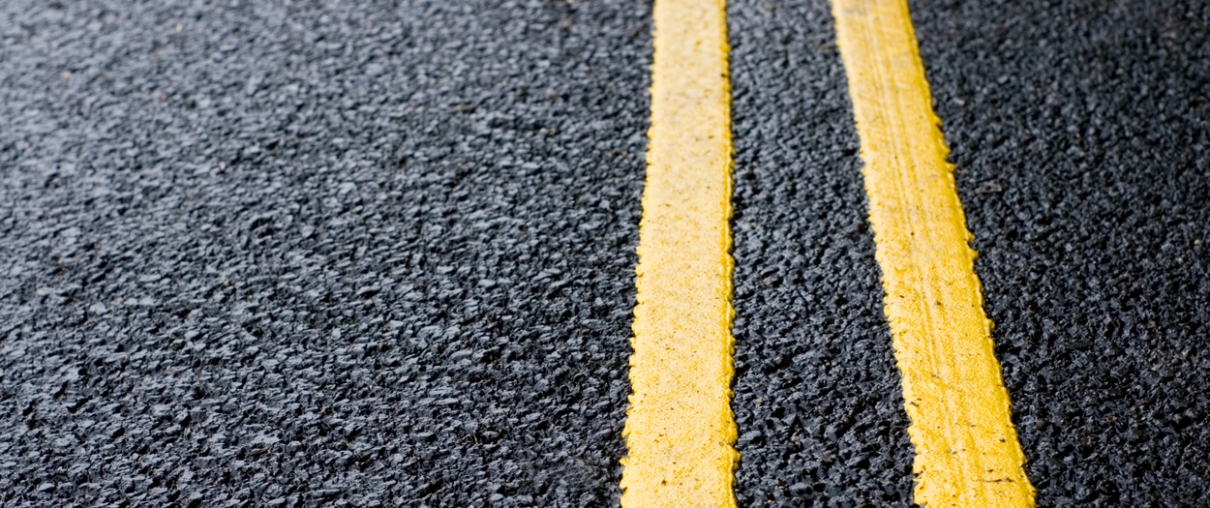 There are varieties of porous asphalt which have been developed to give asphalt surfaces better drainage. This is very useful for car-parks and other larger public spaces, but there are more attractive options available with similar practical benefits.
Concrete supported grass paving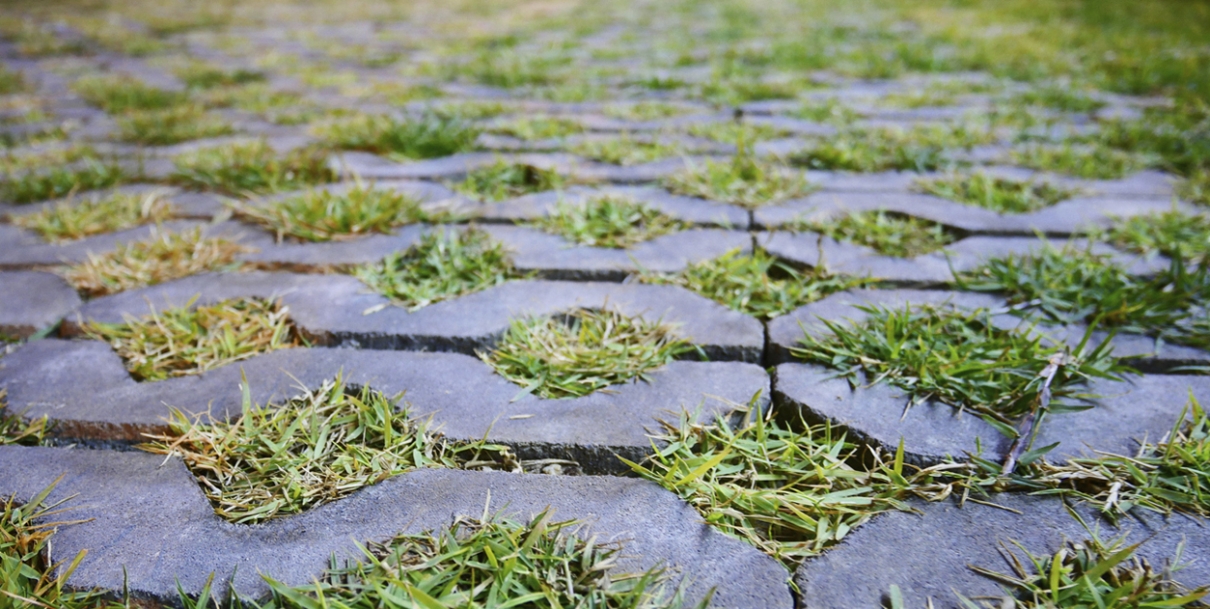 Also known as 'grassblock', concrete supported grass paving is a common choice for larger outdoor areas. This kind of paving is made of interconnecting stone blocks laid in a continuous pattern, with grass being allowed to grow through the gaps. This naturally leaves much of the natural Earth exposed, making water absorption easy, while giving the surface sufficient strength for heavy usage.
Resin Bound is the expert's choice – Here's why
| | Resin Bound | Tarmac | Concrete | Block Paving | P.I.C | Resin Bonded |
| --- | --- | --- | --- | --- | --- | --- |
| Non Fade | ✓ | ✘ | ✘ | ✘ | ✘ | ✓ |
| Permeable | ✓ | ✘ | ✘ | ✘ | ✘ | ✘ |
| Slip Resistant | ✓ | ✘ | ✘ | ✘ | ✘ | ✓ |
| Weed Resistant | ✓ | ✘ | ✘ | ✓ | ✓ | ✓ |
| Frost Resistant | ✓ | ✘ | ✘ | ✘ | ✘ | ✘ |
| Seamless | ✓ | ✓ | ✘ | ✘ | ✘ | ✓ |
There are a number of permeable paving solutions available, but a resin bound system offers the broadest range of practical and visual benefits. A resin bound system gives you total flexibility of design, is hard wearing and very easy to clean and maintain.
Resin bound system benefits 
Beautiful and versatile
Highly durable
Low maintenance
SUDS compliant
UV stable – Non fade
Seamless
Slip resistant with added crushed glass
Weed and frost resistant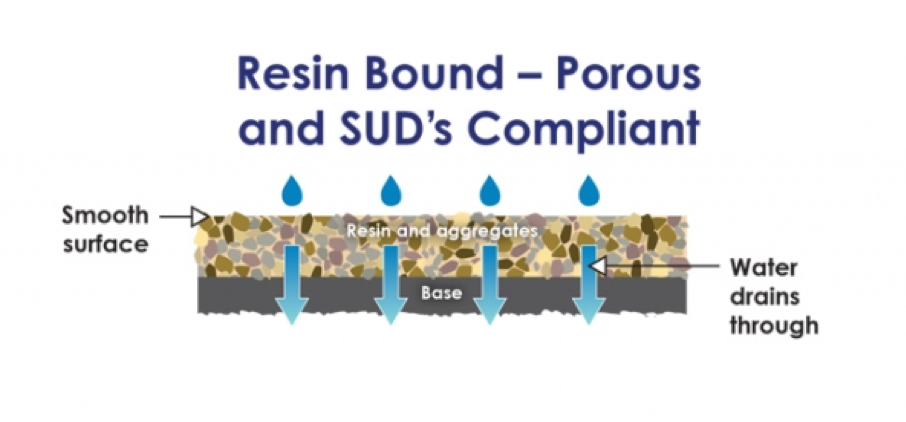 Permeable paving is the future of external surfacing
Permeable paving solutions are only going to become more popular as awareness grows of the issues associated with impermeable surfaces, especially in built up areas.
Urbanisation has led to an increased flooding risk and as a consequence all new driveways have to comply with SUDS regulations (Sustainable Urban Drainage Systems).For more information on SUDS and resin bound systems, please see our comprehensive training notes. 
At Derbyshire Specialist Aggregates, we believe strongly that a resin bound system is the best permeable paving solution available to contractors and site developers alike. No other solution offers the same range of practical and visual benefits. 
If you are a contractor looking to specify resin bound surfacing or would simply like some more information about how it performs and how it should be installed, we have an excellent range of resources available.
You can view all our resin bound training and information videos on YouTube. You can also find a series of in-depth guides to resin bound systems and more in our Knowledge Centre. 
Choose Derbyshire Specialist Aggregates for permeable paving
Derbyshire Specialist Aggregates are the UK manufacturer of DALTEX dried aggregates for use in resin bound systems. We source materials from all over the UK, and worldwide, to provide an unrivalled range of colours, sizes and shapes to suit all applications. 
DALTEX dried aggregates are designed and produced specifically for resin bound surfacing, and meet manufactuer standard for use as part of the DALTEX UVR system – this is the highest industry standard available.
Derbyshire Specialist Aggregates recommends the use of UV stable resins for external resin bound applications.
Back to Latest News