About DALTEX Resins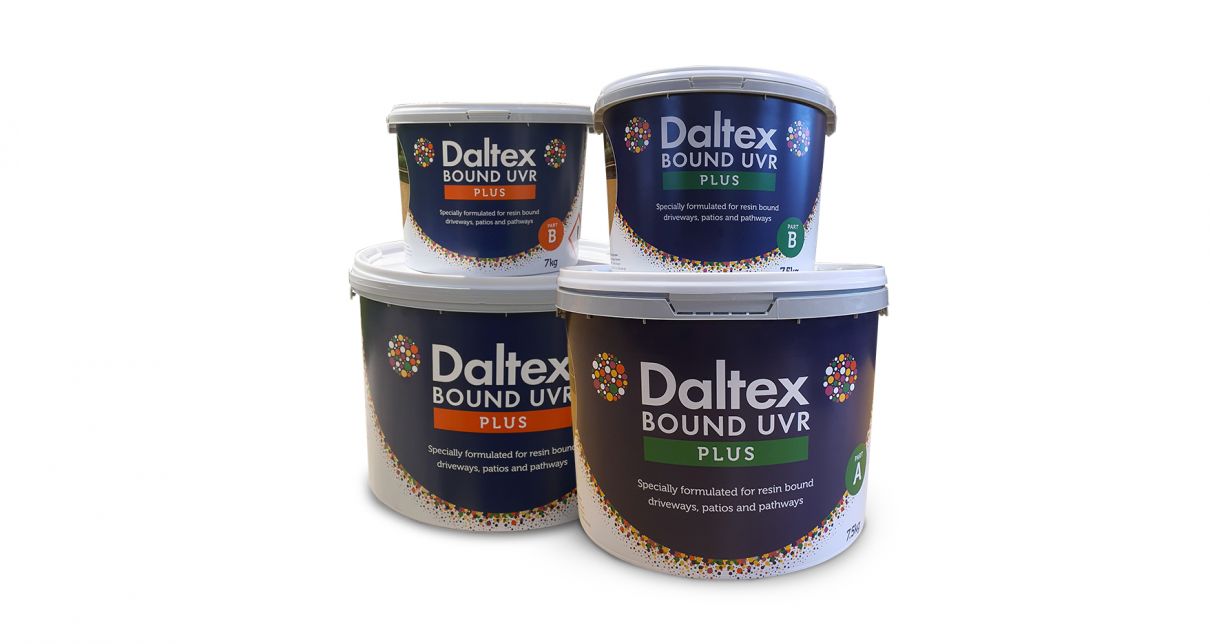 You can order high quality DALTEX resin directly from us alongside your DALTEX aggregates.
With over 35 years of experience, Derbyshire Specialist Aggregates have seen the results of many installations. 
Over time, aromatic or non-UV-resistant resins can break down, lose their colour and become patchy due to exposure to UV rays. A UV-resistant (stable) resin retains its colour for much longer.
We are dedicated to supplying contractors with high quality materials that deliver consistent, beautiful results and happy customers. That's why we recommend the use of UVR stable resins for all external installations – regardless of the colour or density of the aggregate. 
Aliphatic UV-resistant Resin
DALTEX Bound and Bound Plus Resin is light in colour, so it will not unduly alter the colour of the base aggregate used. It is suitable for a wide range of dried aggregates and is SUDS compliant.
DALTEX Bound UVR Plus 7.5kg
DALTEX Bound UVR Plus 7.5kg is a manufacturer approved UVR stable resin, available in easy to use two part tubs.
The recommended mix design for this size kit would be 75kg of 2-5mm, 25kg of 1-3mm and 6.25 kg of C52 sand. This delivers a superior 7% resin coverage ratio.
This size resin is recommended when a larger mix is being used and/or more strength is required. As there is a higher resin content, longevity and durability are increased and this is particularly suitable for when a higher quality installation is required.
DALTEX Bound UVR 6.5kg
DALTEX Bound UVR 6.5kg is a UVR stable resin, available in easy to use two part tubs.
This UV-resistant  (stable) resin comes in two easy to use two part tubs. It covers approximately 3.6 square metres coverage based on a level surface being laid at 15mm
The DALTEX recommended mix design is: 75kg of 2-5mm aggregate, 12.5kg of 1-3mm aggregate and 6.25kg of C52 sand.
High Quaity Packaging
Our two-part tubs are designed to make consistent, high quality and high-performance mixing as easy as possible. To achieve this, it is critical that both parts are mixed together in exact proportions.
RESIN TECHNICAL SUPPORT
If you need help with your resin installation, call our technical support team on
01629 636500
or
contact us