7 Things You Need To Know About Resin Bound Aggregates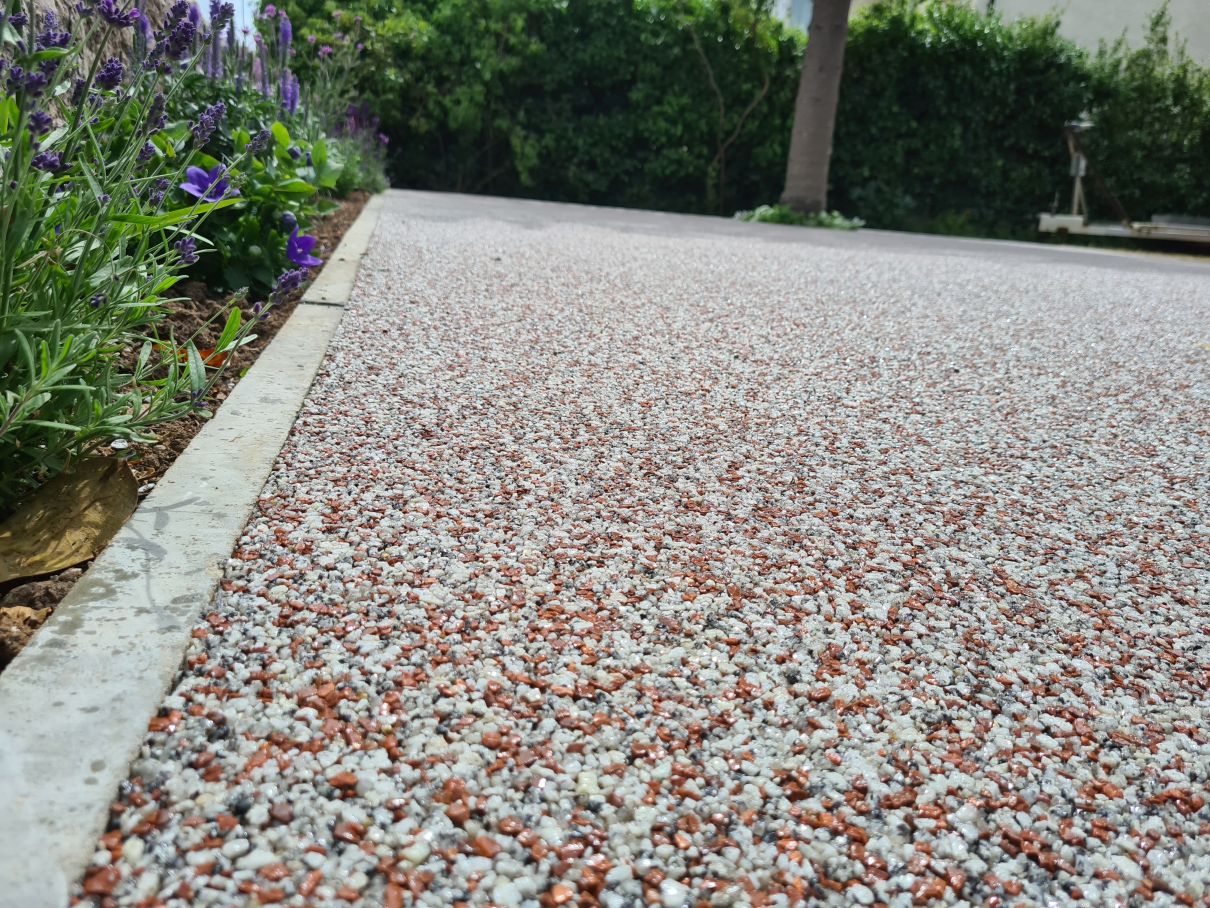 Approved Resin Driveways & Patios
Resin Bound surfaces have soared in popularity over the last 5 years and one of the main reasons for this is the beautifully uniform, flat appearance of the finished surface. The look of a Resin Bound driveway, pathway or patio relies heavily upon the aggregates used - but did you know that there is a lot more to Resin Bound aggregates than just the colour?
At Derbyshire Specialist Aggregates - the home of DALTEX, the UK's leading brand for Resin Bound - we have been manufacturing aggregates for over 35 years and have developed a unique and highly tuned manufacturing process. 
There are 7 key factors every installer needs to know that affect the quality of Resin Bound aggregates.
1.  Resin Bound aggregates must be clean
Resin Bound gravel must be clean to avoid contamination and ensure the bonding between stone and resin is optimised. 
To show the importance of using clean Resin Bound aggregates, we have created this short video.
2. Resin Bound aggregates must be dry 
Moisture is the number one enemy of Resin Bound.
A chemical reaction occurs when water mixes with resin and trapped bubbles of carbon dioxide appear as an unattractive white 'bloom' on the finished surface. Typically, this is only noticeable once the trowelled Resin Bound mixture has dried but it spoils the consistently even appearance of the Resin Bound surface. 
At Derbyshire Specialist Aggregates, we have invested in state of the art drying facilities to ensure that every batch of DALTEX dried aggregate meets the highest quality standards and leaves us ready to be mixed with DALTEX UVR resin for installation. 
DID YOU KNOW: We measure the moisture content of every batch of DALTEX dried aggregates? Here's how:
3. Resin Bound aggregates must be dust free
Resin Bound aggregates must be as free from dust as possible before they are mixed with resin. As the resin absorbs the dust particles, the bond strength is reduced and a cloudy finish may appear on the trowelled Resin Bound surface.
DALTEX dried aggregates are meticulously screened to remove dust and take out the largest and smallest stones so that the exact grading for Resin Bound is achieved.
4. Strong, quality packaging is critical
The importance of good strong packaging cannot be overemphasised.
Packaging that is not durable can tear during transit, exposing the dried aggregates to moisture and other contaminants.
The in-line bagging at Derbyshire Specialist Aggregates includes hooders that protect the bagged product and help prevent damage or spillage and ensure DALTEX dried aggregates are kept in pristine condition during transit.
To minimise on-site mistakes, DALTEX bags are clearly labeled to make organising batches on-site quicker. The DALTEX dried aggregate name is inkjetted onto every bag and 1-3mm dried aggregate bags are clearly distinguished by an orange strip on all faces to make them easier to identify. 
5. Batch consistency for Resin Bound aggregates
Resin Bound aggregates are a natural material, meaning stone colour can vary from batch to batch. Large scale production runs help ensure product consistency.
As one of the leading aggregate manufacturers in the UK, we produce production runs of our most popular Resin Bound aggregates in 300 ton runs to help maximise colour consistency and quality. 
6. It's important that stock is available
It is imperative that stock of Resin Bound supplies is available whenever it is needed.
As the manufacturer and home of DALTEX, Derbyshire Specialist Aggregates guarantees 100% stock availability and can deliver nationwide - including next day delivery.
DALTEX Trade Centres at Brighouse and Bridgend as well as Arbor Low in Derbyshire means product can also be collected.
DID YOU KNOW: Over 4500 pallets of Resin Bound material and thousands of tonnes of DALTEX dried aggregates are kept in stock ready to be shipped nationwide, and over 500,000 square meters of DALTEX Resin Bound are installed every year.
7. Ensure the colour customers want is available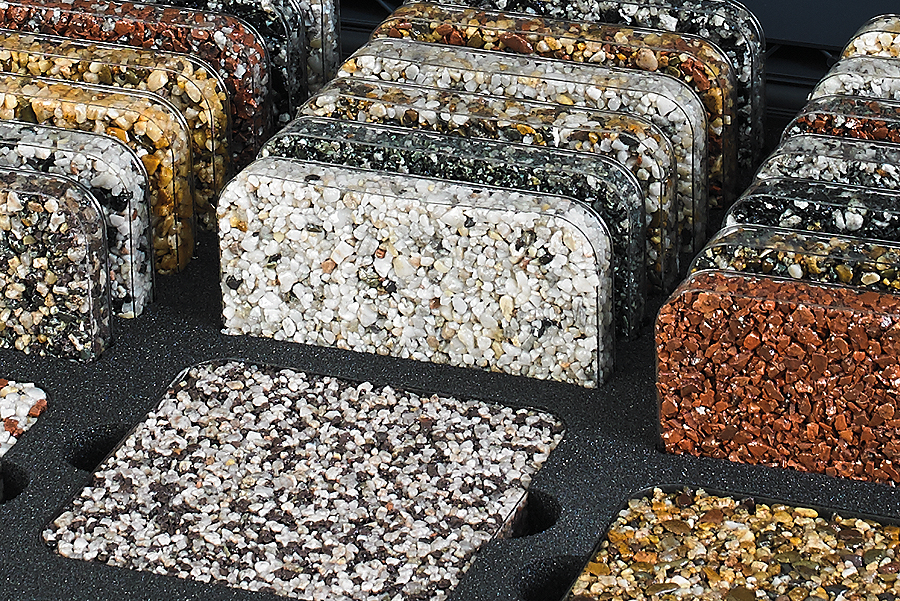 As a natural material, Resin Bound gravel is available in a wide range of attractive colours. 
The popular DALTEX Bespoke range features over 48 stunning colour blends and colours span the spectrum, from the richest reds to deep golds, soft and subtle browns to stylish silvers and greys. 
Regardless of project or property type, from traditional Victorian terraces to contemporary new builds, there is a shade and texture - angular, rounded, or a mixture - to suit any driveway, pathway or patio.
Need help with Resin Bound? Expert support is close at hand
Derbyshire Specialist Aggregates is the home of DALTEX - the no 1 brand in Resin Bound. With over 35 years of experience, we are committed to helping contractors and homeowners understand more about Resin Bound and more about the installation process and choosing quality materials.
Whatever help you need, the DALTEX team is only a phone call away on 01629 636500.
 You may also be interested in:
Back to Latest News