Resin Bound Surface Preparation – Laying on Pre-existing Surfaces
Ensuring your existing surfaces are adequately prepared before installation is crucial to a long term, durable and easy to maintain resin bound system. Here is a simple checklist to make sure your existing surface is ready.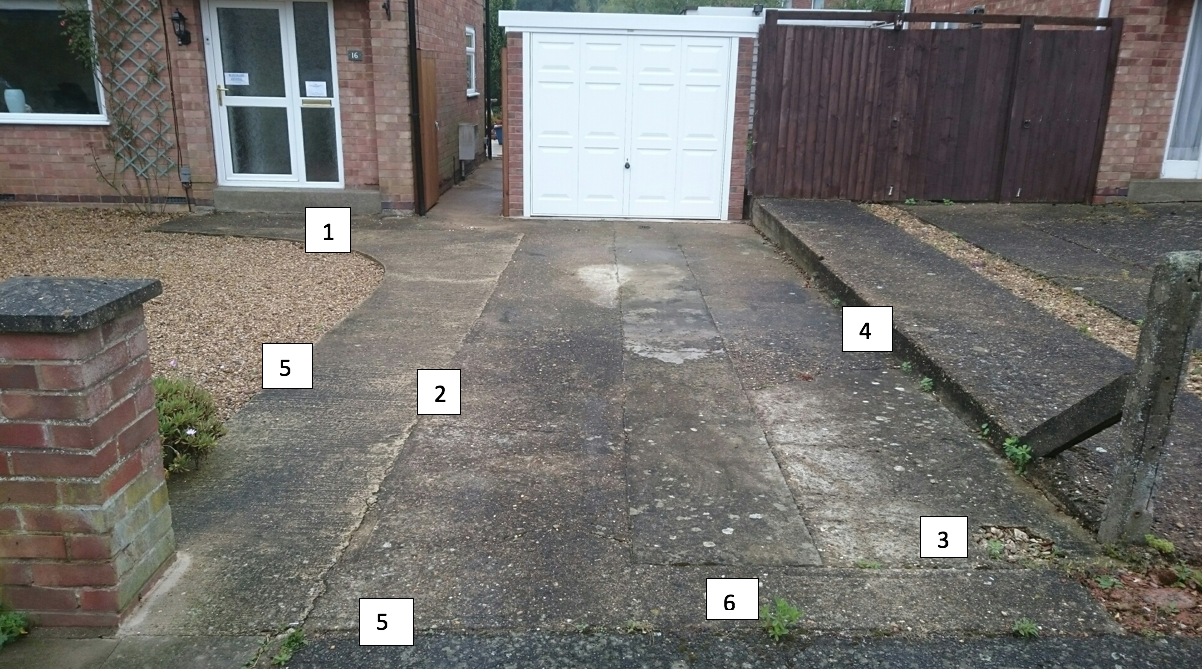 Important: The surface must be completely dry prior to laying the surface. Water and resin do not mix. This will cause the resin bound system to fail.
1.

    

Add step detail
If needed, consider adding step detail. If your resin bound driveway is to include steps, the surface should be prepared accordingly.
2.

    

Check for cracks
It is crucial that you have a good foundation to ensure the longevity of the finished resin bound surface. Use cross layer membrane to cover cracks or if expansion joints replicate in Resin Bound surface with beading. 
3.

    

Repair the surface
Any badly damaged areas will need to be removed to a depth of at least 200mm. These areas can then be reinstated with 100mm type 1 MOT mechanically compacted hardcore, followed by 100mm of concrete. 
4.

    

Install boundary edge
You should always install an edge on a boundary. If the boundary is removed, it can damage the resin bound surface. This is especially important if it goes up to a fence which may be moved or removed.
5.

   

Edging detail
For edging detail, you should have block or concrete kerbing set to protrude 18mm above the existing base edge.
6.

    

Expansion Joints
Expansion joints should be carried through to the surface of a DALTEX UVR system. Any day joints or expansion joints should be detailed with a suitable edging strip, such as aluminium.
7.

   

Make sure it is clean
The surface must be cleaned thoroughly once all other repairs and preparation have been taken care of. We recommend using a jet wash to remove all debris and organic material.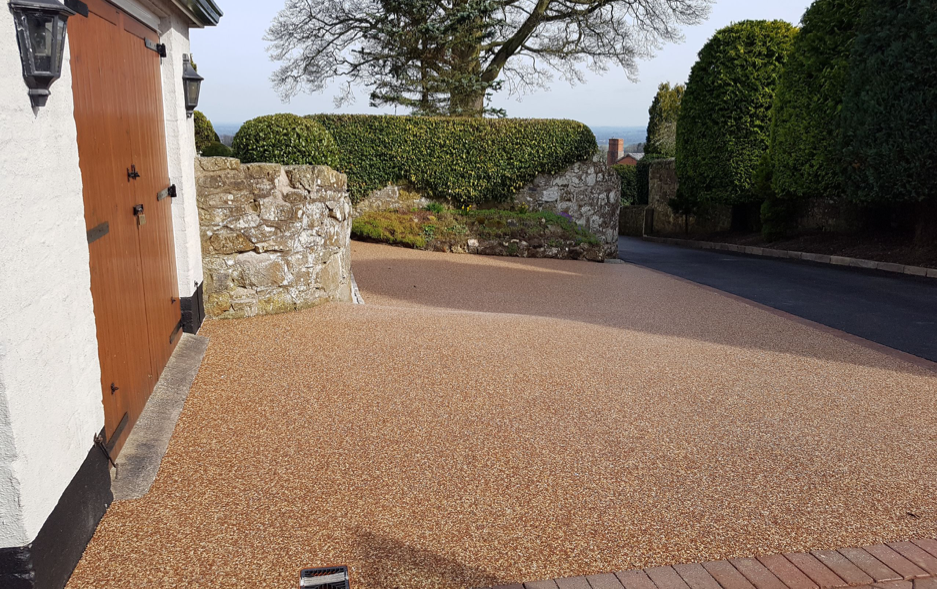 Related to this
RESIN TECHNICAL SUPPORT
If you need help with your resin installation, call our technical support team on
01629 636500
or
contact us